3 Marketing Lessons From the Pandemic: One Year Later
If you're looking for marketing lessons from the pandemic, you don't have to look far. Just one year ago, businesses were forced to adapt to lockdowns, closures and a new way of doing business. Those that have survived are using marketing lessons from the pandemic to continue growing and staying resilient despite tumultuous times.
With the initial cuts, layoffs and closures behind them, many businesses are using the marketing lessons to better their businesses. With the help of marketing and technology, business owners have been able to continue providing their products and services to customers. Hang on to these lessons as you move forward and plan for a brighter 2021.
Lesson #1: You Need to Go Digital
With the pandemic, there's been an increased demand for online shopping, contactless pickup and delivery, and "buy online, pick up curbside/in store" ordering experiences. Businesses that did not previously offer these types of buying options have had to add them into their processes. Consumers not only expect them now, but they're also critical to your bottom line.
Even businesses that don't rely on retail purchases have had to rely more on digital offerings. Fitness clubs, concert venues, art galleries and other brick-and-mortar entities found that livestream and on-demand experiences let them swing open their digital doors, if not their physical spaces.
By meeting your customers where they are, so to speak, you're able to identify any weaknesses in your businesses. Maybe you've had to upgrade your ordering processes, implement an ecommerce system or develop an app for your business. Whatever the case may be, giving your business much-needed upgrades can only be good for your bottom line.
Related: Lessons Learned From the Pandemic: A Conversation With Franchisees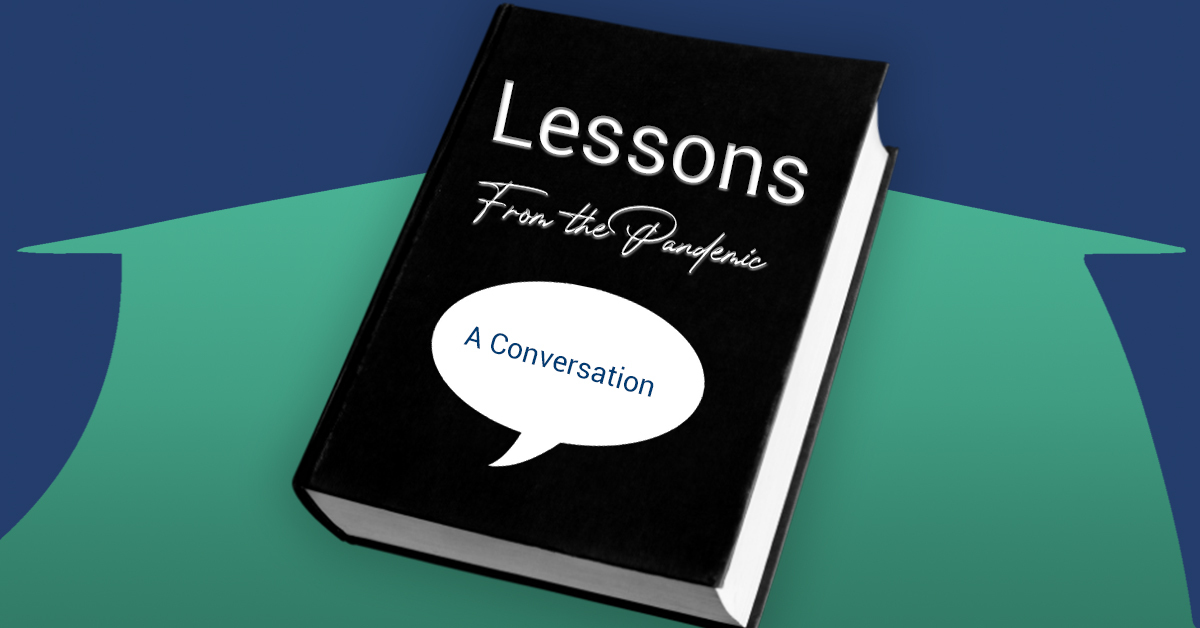 Lesson #2: Communication Is Key
With in-person interaction being more limited during the pandemic, businesses have had to communicate more frequently through social media and other online technologies. The use of social media has become particularly important, with people turning to their feeds for information and entertainment from business' social media pages.
Moreover, they're finding out basic information such as hours of operation from "near me" searches. This means it's imperative that businesses have their directory listings up-to-date with details on hours of operation, in-store or curbside buying options, and health and safety guidelines.
No matter what kind of business you have, the pandemic has made it clear that maintaining an up-to-date online presence is critical to your survival. If you're not already updating your social media and keeping your directory listings current, people will go somewhere else — somewhere that's making life easier for them.
Lesson #3: Keep It Real in Your Campaigns
There's nothing worse than a tone-deaf marketer failing to see the reality of the world around them. The pandemic has taught marketers to stay in touch with the current situation while looking for ways to market their brands.
An example of being tone-deaf might be showing images of people gathering in large crowds in the height of the pandemic. On the flip side, showing clips of people videoconferencing with friends and family from home is an example of keeping up with the times.
Another way to "keep it real" is by posting hyper-local images of people and customers from your location. They can be photos and videos that you snap yourself, those that your employees snap if you utilize them as employee advocates, or those from social media influencers. These are the kinds of authentic images your followers want to see and interact with.
This marketing lesson from the pandemic applies even if in the absence of a global health crisis. Marketers who are sensitive and in touch with people's current realities appear more trustworthy and relatable. Those are the brands people will remember long after the pandemic is gone.
It's a real opportunity to uplift others instead of focusing on selling. The end result could very well be increased sales simply because people like and respect your messaging. See how that works?
Related: Social Media Marketing, the Quarantine Edition: How to Pivot When Times Get Tough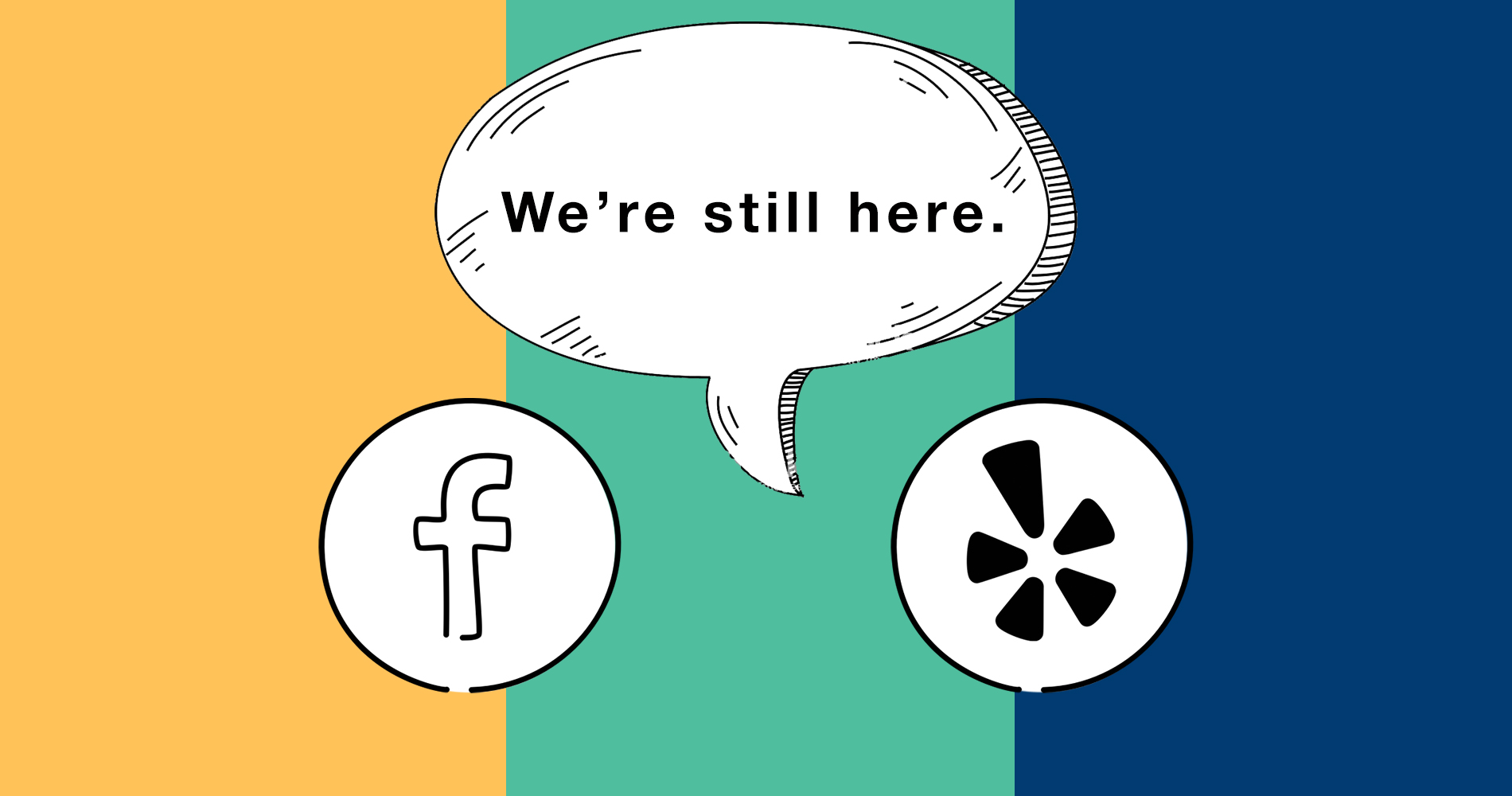 Let the Marketing Lessons Carry You Forward
This month marks one year since the pandemic changed our world forever. The marketing lessons learned since that time will stay relevant in the months and years to come.
Perhaps the most important marketing lesson of all — one that overarches all the others — is that it's necessary to establish trust, transparency and relevancy with your audience. You can never go wrong if that's your guidepost for every marketing campaign.
And while there are many other marketing lessons to be gleaned from the past year, we want to leave you with the above three. They're so critical to your success that it's imperative you focus on implementing them right away. We've helped hundreds of business owners thrive during the pandemic using our SaaS platforms and local social media solutions.
At Rallio, we have an entire suite of technology applications designed to help you manage your entire social media presence. Whether you're a franchisor with multiple locations or an independent small-business owner, we have the right technology to meet your needs, which may include:
Getting more online reviews

Responding to online reviews, social media engagements and direct messages

Updating your directory listings quickly across the web, in just a few clicks

Posting local content on your social media pages

Increasing your following

Keeping track of your analytics so you know what's working and what's not
To find out more and schedule a demo that walks you through our various solutions, start at rallio.com or email sales@rallio.com.
Further reading: Why You Need to Keep Up Your Marketing Despite the Coronavirus