Reverse Case Study: How the Pandemic Proved the Value of Local Social Media for Massage Heights
When Shane Evans and her husband, Wayne, co-founded Massage Heights back in 2004, they had a vision to provide professional, affordable massage therapy services. Now a thriving franchise with dozens of locations across the United States and Canada, Massage Heights continues to expand. Their Retreats offer not only a path to wellness for guests, but also career opportunities for countless massage therapists, estheticians and franchisees.
As the preferred technology supplier for Massage Heights, Rallio provides the social media SaaS and employee advocacy platform needed to manage, schedule, optimize and grow Massage Heights' entire social media presence — from corporate down to the location level. Individual Massage Heights locations are paired with a Social Strategist to help automate their social media and execute a unique content calendar each month.
Since implementing Rallio technology and services, Massage Heights has experienced month-over-month growth in the number of engagements and followers on social media. Still, faced with unprecedented challenges and the forced closure of their Retreats when the pandemic first hit, Massage Heights needed to pivot quickly and decide how best to move forward with their social media.
In the following "reverse case study," we'll walk you through the process of how Massage Heights handled pandemic-related decisions and where they are in the present day.
Related: Case Study: How Rallio's Employee Advocacy Platform Boosted Engagement for Pet Supplies Plus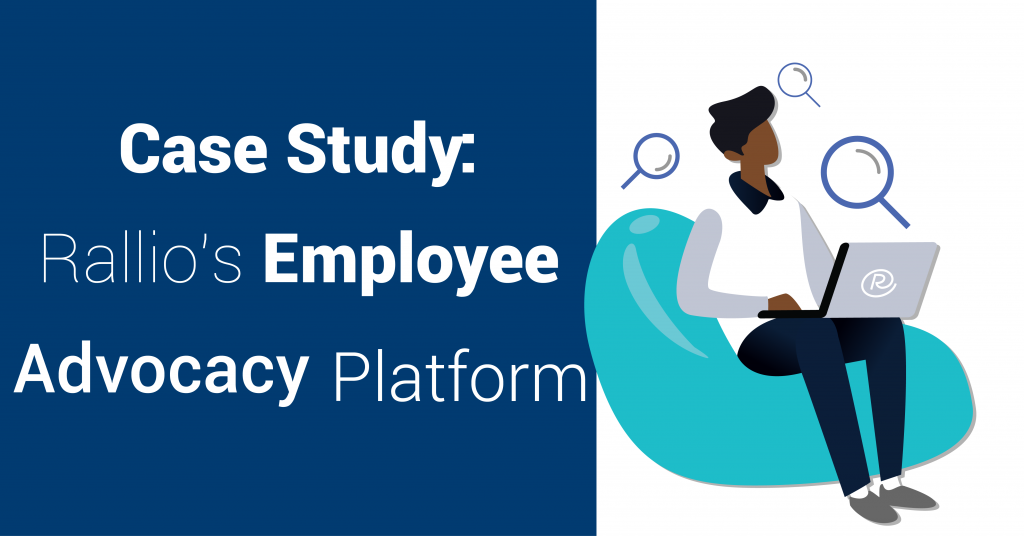 Challenge
At the start of the pandemic when lockdowns began, Massage Heights Retreats were mandated to close temporarily. Given the marketplace unknowns and the nature of their services, conducted in close proximity to their guests, it was hard to imagine when franchisees would be able to reopen.
Solution
Faced with these closures, Massage Heights wanted to be proactive in trimming costs for a short time to ensure they could weather the pandemic. As such, they elected to pause their Rallio Local services for all locations starting in April 2020. The plan was to restart their social media services with Rallio on July 1.
Yet even with most locations temporarily on pause with Rallio, a small number of locations chose to continue posting locally three to four times a week. A total of three locations posted consistently throughout the lockdowns and the halt of their Rallio Local services.
Results
For the brand overall in March 2020, before pausing their Rallio Local services, Massage Heights' average daily engagement had reached its highest point ever, at 46 average daily engagements. With everyone turning to social media during the pandemic, and Rallio Local continuously posting for them three to four times per week, they were seeing amazing results.
However, once Massage Heights paused their services in April, their average daily engagement dropped by 86.9%. Throughout the three months they were on a pause, from April through June, they averaged 6.34 daily engagements brand-wide.
In July 2020, Massage Heights was back open with many different safety protocols put in place, such as mandated masks and enhanced sanitization procedures. Guests were asked to bring their own water bottles, and couples massages were out of the picture. At this time, Massage Heights restarted their Rallio Local services — and their numbers tell a story. In the first month alone, they increased their average daily engagements by 216%.
In addition, the select locations that continued to post three to four times a week on social media during the hiatus experienced the following results:
Number of followers
750% higher in April compared to brand average

200% higher in May compared to brand average
Engagements
23% higher in April compared to brand average

45% higher in May compared to brand average
Related: 4 Big Reasons You Should Outsource Your Social Media Marketing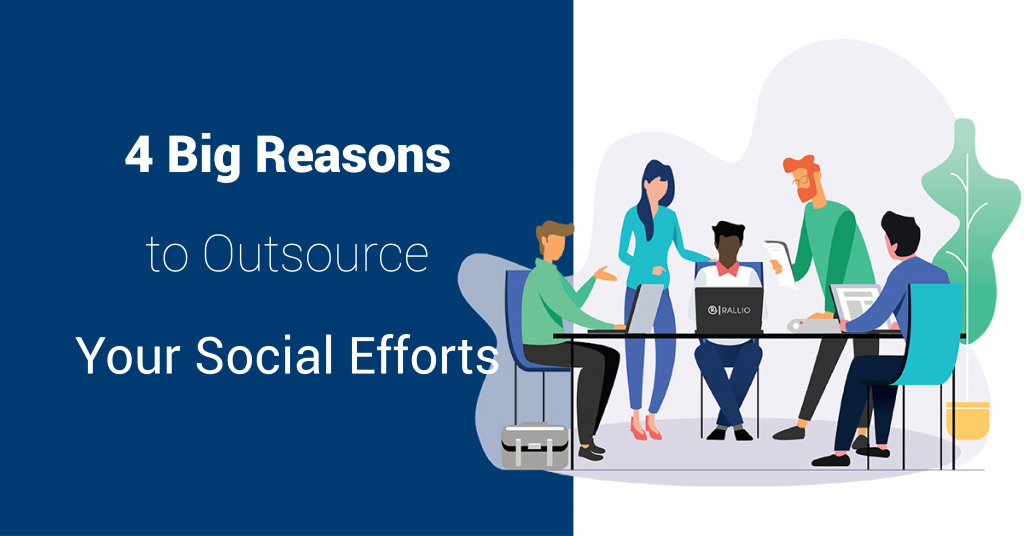 Conclusion: Local Social Media Is a Must
Massage Heights experienced a severe drop in engagement after pausing their Rallio Local services. Without regular local content getting posted on their social media pages, followers simply weren't hearing from their local Retreat anymore.
The select locations that continued to post on social media continued to see growth on social media, demonstrating the need to continue marketing efforts despite the pandemic or any other interruptions to business as usual. A year into the pandemic, our advice holds true as written in Why You Need to Keep Up Your Marketing Despite the Coronavirus:
"People are social distancing, self-isolating or quarantined. Now, more than ever, they need to hear from you — with messages of hope, reassurance that either you're still up and running or you're following necessary safety protocols (depending on the nature of your business), and perhaps some levity here and there.
Moreover, with more people likely to be on their phones, using their mobile devices to stay in touch, order online and connect with the world, you have an opportunity to connect with your audience like never before. While now is not necessarily the time to blast people with your usual promotions, you can, and should, adjust your strategy to support current times and be of service."
Let Rallio Help
While hitting pause on your marketing during uncertain times may feel like the best business decision, consider your long-term goals before deciding to cut your marketing budget. More often than not, the continuation of marketing efforts will position you for growth following any bumps in the road — as demonstrated by Massage Heights' results after restarting their Rallio Local services.
In these uncertain times, it helps to have a company like Rallio on your side. We understand that franchisees have many responsibilities in running a successful business. And in recent years, social media and reputation management have become critical items for your success.
Engage the Rallio Local team of social gurus who will do the heavy lifting for you to create ridiculously engaging, hyper-local content; make sure local targeted audiences actually see and engage with that content; respond to all your social comments and online reviews; and make sure you're highly visible even in the event of a business disruption like COVID-19.
If you're looking to maximize your results on social media with a team that cares about your results, we would love to chat with you. It all starts with a quick demo that you can schedule with our Rallio Local team.
Related: 3 Critical Questions to Ask Before Slashing Your Marketing Budget