FAQ About Social Media Marketing
Do you have FAQ about social media marketing? You're in the right place.
Social media has become a major part of the average person's life. In 2020, over 3.6 billion people were using social media worldwide, a number Statista projects to grow to almost 4.41 billion in 2025.
If you handle your social media right, it can be an incredibly easy way for customers to engage with your brand and drive new customers to your business. However, it can also be difficult to know where to begin if you're new to the world of social media marketing.
Whether you're starting fresh or want to take your social media marketing to the next level, here are some of the most common questions we hear from small businesses — with answers to help you jump in and hit the ground running.
What Is Social Media Marketing?
Let's start with the basics for your FAQ about social media marketing. What the heck is it?
Social media marketing is the process of building awareness about your brand or products through various social media channels. It involves creating content that attracts attention and encourages readers to share it across their social networks.
Social networking sites like Facebook, Instagram, Twitter and LinkedIn are powerful tools for any business looking to expand its reach.
Related: The Best 7 Social Media Tips for Small Businesses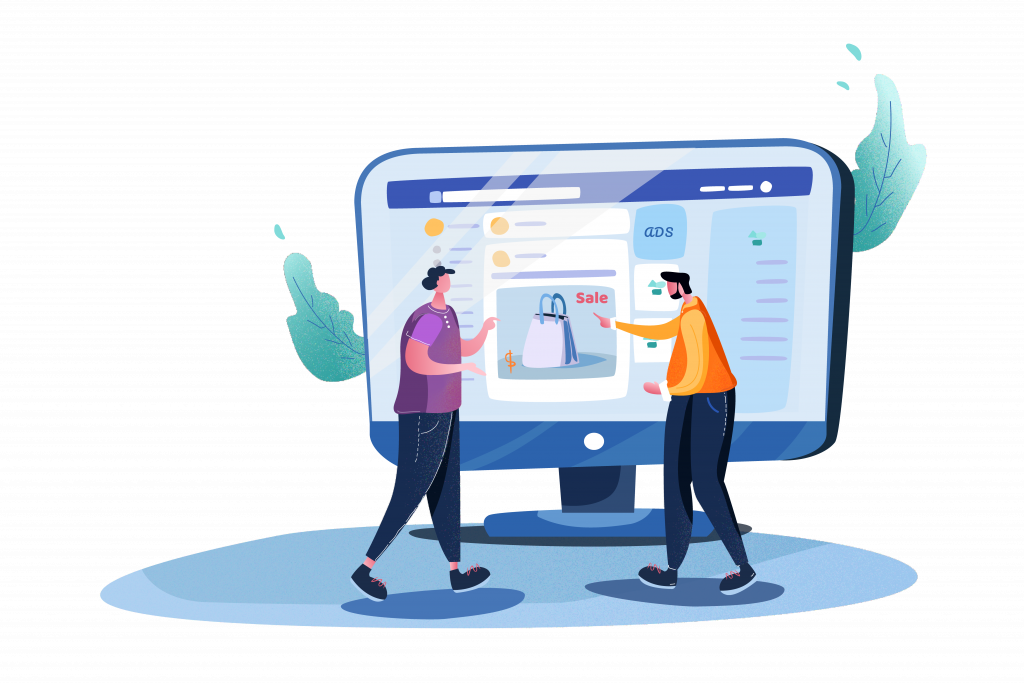 Why Should I Care About Social Media for My Business?
One of the most important benefits of using social media for your business is that it helps you connect with your customers in real time. Social networks allow you to post information quickly and efficiently while also encouraging immediate reactions from your audience.
In addition, your customers are likely already using social networks like Facebook and Instagram, so they'll expect you to have a presence on these platforms. It's important to keep in mind that social media is not just an advertising platform; it's primarily a place to be social (as the name suggests) as well as a customer service tool. Customers will appreciate being able to get answers quickly, right when they need them, and they'll feel more connected to your brand as a result.
How Can Social Media Help My Business?
Social media allows users around the world to share information, ideas and content. It also allows users to interact with businesses in a more personal and direct way than ever before.
By creating profiles and pages on popular social networks like Facebook, Instagram, Twitter and LinkedIn, you can show a more personal side of your business while connecting with current and potential customers on a level that feels more human than advertising.
What Should I Post on Social Media?
There are many ways you can use social media for your business:
Share blog posts. You've created amazing content for your readers — now share it with new readers by posting it to your social profiles!

Promote sales and special offers, but do it sparingly. Use discounts as incentives, and avoid being overly promotional too frequently.

Create video content. A short how-to video or a funny Reel will create engagement with your audience.

Share infographics and other data. Show off your industry expertise.
To get content ideas, check out other brands that you personally follow and like. What are they posting? What grabs their attention? Mimic what they're doing to get a similar result. You can also collaborate with non-competing brands to increase reach.
Related: 3 Big Reasons You Need Influencer Marketing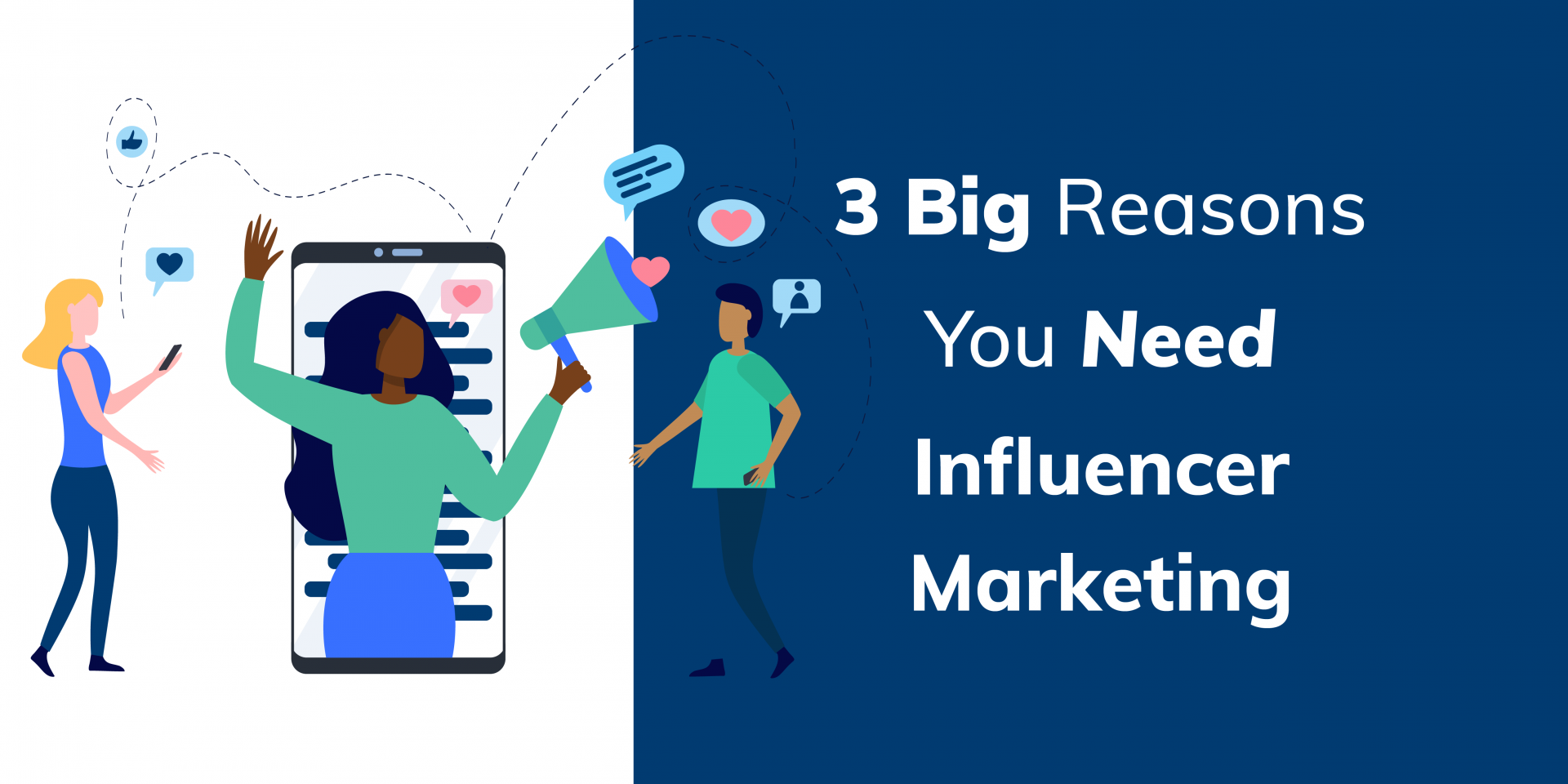 What Are Influencers?
Influencer marketing is a form of social media marketing where people endorse your products or services on their own social media profiles. They already have a following of people who would be interested in your brand, and they are seen as trusted authorities on a particular topic.
An example might be a chef who posts recipes and cooking tutorials. If your brand offers cookware and bakeware, you could partner with an influencer who tries out your products and then gives their honest review on social media.
Assuming you have incredible products, they should have no problem endorsing you and offering their followers a personalized discount code, such as CATHYCOOKS10 for a 10% discount.
What Is Employee Advocacy?
Employees are another type of influencer, where they can be incentivized to participate in your company's digital marketing. By posting about your brand on their own social channels, employees can help spread the word in an authentic way that builds confidence among their followers.
Many companies are creating employee advocacy programs that are a win-win for employers and employees. Rallio's Activate platform provides the technology to streamline the process.
How Can I Get Started With Social Media Marketing?
The beauty of social media marketing is that you can start small and scale your efforts over time. Social media platforms like Facebook and Instagram make it easy to connect with an audience of any size without a large investment of time or money.
When you're ready to make a bigger splash with social media marketing, consider outsourcing some of the work to experts who live and breathe social media. At Rallio, we have dedicated social strategists who make your life easier and work with you to increase your impact.
Have More FAQ About Social Media Marketing?
Social media marketing can help your business, but it doesn't happen overnight. It requires time and focused effort to attract the kind of followers who will help you achieve your goals.
To learn more about Rallio can help you reach your goals faster, reach out to us via rallio.com.