Should You Market Your Business on Social Media?
Trying to figure out how to market your business on social media?
You're not alone.
In fact, you're in good company. Even the biggest brands in the world are still trying to figure out how to navigate the world of social media marketing — and, we'll be honest, they've got all the money in the world to throw at it. So if they're still struggling to make a splash, what hope is there for us little businesses without an endless supply of cash?
We've been there. We know that feeling of staring at your computer screen and wondering where to start. There's a lot of information flying around about what's effective and what isn't when it comes to how to market your business, so naturally it's hard to know which advice is worth taking and which is just going to waste your time and resources.
So let's de-complicate things a little bit. It turns out that most social media strategies have one key thing in common: they start with just a few platforms, and they dedicate time, money, and resources to them.
Social Media, Schmocial Media
If your kids (or friends' kids) were to ask, you're totally up on this whole "social media" thing, right? You'd just as soon ditch these platforms and go back to communicating with people over the phone or by email, the old-fashioned way. 
Those mediums have their place, and they shouldn't be excluded when you're trying to market your business. However, there is no ignoring the hundreds of thousands of people who use social media all day, every day. 
It's kind of a big deal. 
But let's be honest: Maybe you don't really know what social media is or how to use it. That's okay; there are plenty of people in business who aren't familiar with the ins and outs of social media marketing. That's precisely why they bring in experts who know what they're doing.
Social media may look easy and fun, but it has a lot of moving parts that can make it more complicated than it looks. There's Facebook, Instagram, Twitter, LinkedIn … and then there are the management platforms — do you need a platform? Is there one that makes more sense than the others? How do you decide?
There are also the ads: Do they have to be visually oriented? What kinds of things can they say? Do they have to say anything at all?
At Rallio, we've found that most people who manage their social media through our platform find it to be user-friendly, uncomplicated, and actually fun to use. There's also the benefit of being able to have a single log-in for all platforms so you can schedule everything at the same time.
If you have multiple locations, like if you're a franchisor or a master franchisee, Rallio helps you syndicate content to all of them. At the individual user level, you can get hyper-local and post your own photos and videos.
And if you really want to get an expert eye on things, you can work directly with one of our social strategists.
Learn more: ralliolocal.co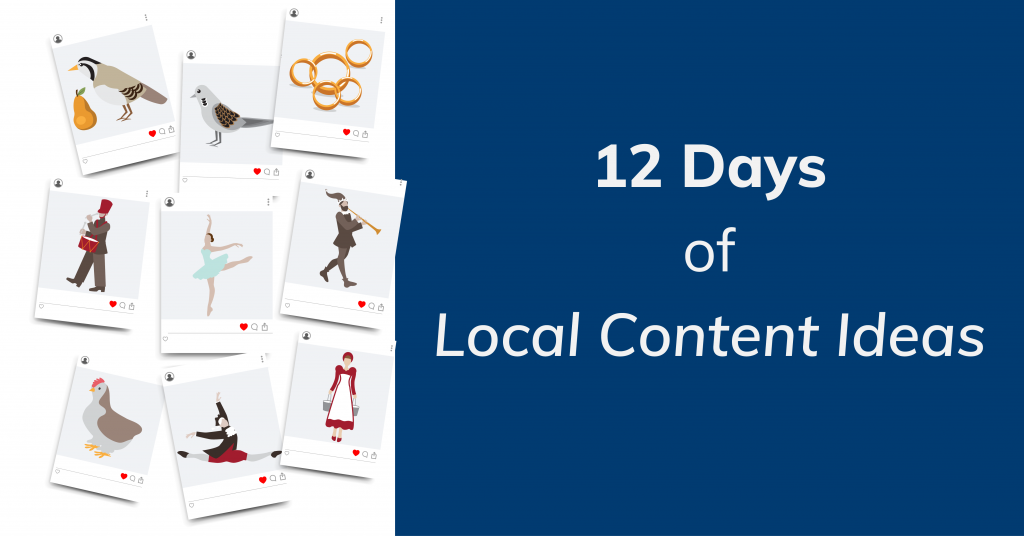 Get By With a Little Help From Your Social Media Friends 
Regardless of what your business offers, there's an active audience waiting to engage with your company and discover what it has to offer — but they can only do so if they find you!
If you're a new business or just getting started with social media marketing, we know how daunting it can be to put yourself out there. We also know how powerful it can be when you find the right ways to market your business on social media.
Social media marketing is a time-consuming, never-ending task that many businesses simply don't have the resources to take on. But social media marketing is so important! The question then becomes: how can we do this without spending all our waking hours posting imperfect selfies with vague captions?
Most of us know that there's a lot more to social media marketing than just signing up for an account and posting dinner selfies. So let's get started by looking at the top tips to help you jump in and get started.
Decide on the platforms you want to use. We recommend starting with Facebook and Instagram, and you can always add in Twitter and LinkedIn as a secondary focus.
Once you've chosen the platform that suits your company best, it's time to start posting. Customer testimonials, team photos, how-to videos, and on-site imagery are great places to start. See this article for more content ideas. 
Advertise. Most platforms have great tools for managers who are just starting out, so don't be afraid to dive in! And if you feel like you're in over your head or don't have the time to manage your social media presence yourself, we're here to help at Rallio.
Make sure you know who you're talking to. Define your audience so you can target your content and ads to them.
Embrace user-generated content. People love to see themselves represented on the internet, and when they do, it makes them feel like a part of a community. A big part of great branding is creating that sense of community among your fans, so reposting user content is a great way to make everyone feel included — and it also cuts down on the time you have to spend creating new content yourself! The Rallio platform makes it easy to gather and use these assets on your social profiles.
Try something new. We're not saying change everything about your brand overnight, but don't be afraid to try something different! Little tweaks can go a long way toward establishing an online presence that's fresh and interesting.
Be responsive! Your followers and customers expect you to get back to them quickly if they post comments, questions or reviews. With Rallio, you'll have an inbox to pull in every comment, reaction, message and online review, so you never miss anything.
Finally, just get started. Create an account on the platform of your choice with a way for customers to contact your business through it. Then start posting content! Share pictures of satisfied customers with their product in hand or a blog post that fits well with your business's mission statement.
With our help and our platform, you can begin to market your business and reach the people you want to reach. You don't want to be the company that just posts pictures of their products and talks about how great they are — you want to be the company that inspires their customers and creates a community around their brand.