7 Tips for Better Fall Photos on Social Media
When you're thinking about taking photos or videos for your business, there are a lot of things to consider. Do you want to show people your product? Will you be using it in an ad or on your website? Are there any specific colors or themes you want to highlight? And when it comes to fall photos, you have even more options. The colors are so beautiful and warm — why not use them to promote your business? We've rounded up seven tips for better fall photos that will help you take stunning pictures for your social media pages and attract local business.
1. Use Natural Light
Natural light is the best kind of light because it's free, easy to find, and, depending on the time of day, flattering for the subject of the photo. You don't need expensive equipment or fancy lighting setups; just be creative with what you have available to you.
If you're taking photos outside, try shooting in the morning or evening when the sun isn't directly overhead or below your subject — this can make for shadows on faces. If you're indoors, make sure that the light is shining in front of you, not behind. For example, film yourself while facing a window, not the other way around.
2. Highlight Your Community
You can take a picture of just about anything with fall in the background, but why not include some of the things that make your city unique? Think about what makes your community special, like the city hall or a landmark building. If possible, try to find an angle from which the building is prominent in the foreground of your photo.
The best part about this is that it doesn't have to be a big city. There are many towns and small cities that have a lot of character and charm. If you live in a smaller town, use this as an opportunity to showcase what makes it unique.
3. Keep It Simple
Fall is the perfect time to experiment with different types of photography and techniques. It's also a great time for creating more artistic images that reflect the season. However, if you want to create an image that will attract customers' attention and make them want to follow you on social media, keep it simple.
Just because the leaves are changing and the weather is cooler doesn't mean you have to get fancy with your photos. You can take great pictures with just a smartphone or point-and-shoot camera, along with unique angles and subject matter. For example, if you're taking a photo of an apple tree at harvest time, try lying down on the ground so that you can get a close-up shot of one of its hanging fruits or the foliage above.
4. Feature Your Fall Favorites
The best way to show off your fall offerings is with a simple photo or video that showcases the product or service itself. This is a great opportunity to feature your business's fall favorites such as unique products or services, along with special fall promotions.
For example, if you own a bakery, show off some of the seasonal treats you're offering such as pumpkin pie, apple cider donuts, gingerbread cookies and more.
If you're a florist, feature some beautiful fall flowers like mums, chrysanthemums and sunflowers. Or if you own a clothing boutique or accessory store, bring out all the scarves, hats and gloves that are perfect for this time of year.
Service-oriented businesses can take before-and-after photos featuring their work or how-to videos explaining how to DIY a project. Adding value to your followers' feeds ensures they will keep coming back to see your content, helping you increase your engagement and reach.
Related: 7 Proven Video Content Ideas Guaranteed to Liven Up Your Social Media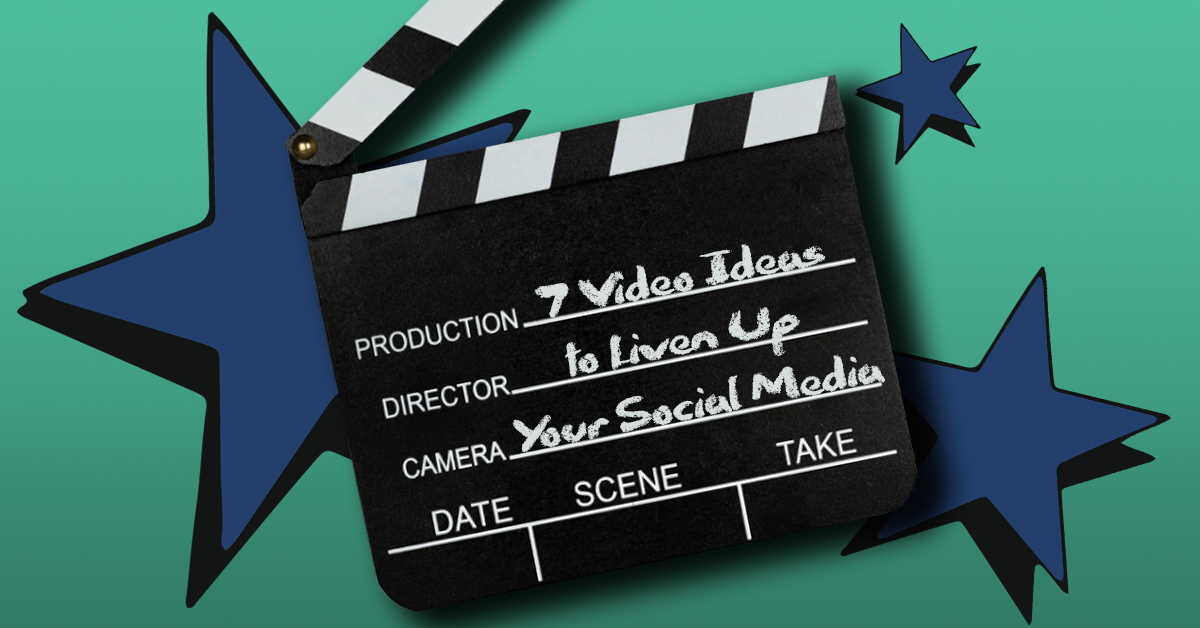 5. Go Behind the Scenes
Show your followers what it's like to run a business by including images of employees at work or behind-the-scenes shots of how your products are made or delivered to customers. Make sure there's something interesting going on in the shot; if all you're showing are a few products on a shelf, it doesn't make for a compelling image — instead, try including a customer or an employee in the photo.
These photos come across as more authentic and help to build credibility among your followers. When they see that there's a real human behind the face of the business, they can begin to connect with you on a more personal level. This is great for local business — and for building your brand on social media.
6. Use Props Sparingly
Fall is a great time for using props — think trees, pumpkins, leaves and anything that will bring out the colors in your photos while still staying true to the season's theme. Just make sure not to overdo it with too many props or things that don't fit with your brand; it will just look cluttered and messy. A good rule of thumb is to find things that are already in nature and use them as your backdrop. For example:
Leaves
This is an obvious choice for fall photos because it's such a popular season for getting outside and enjoying nature. Fall leaves are bright and colorful — just like your business's social media pages should be! Use them as filler or fill up an entire photo with them to create a cohesive theme.
Pumpkins
If you're looking for something more festive than just leaves, pumpkins are a great option. From carved pumpkins to fresh ones with stems attached, there's nothing wrong with having too many pumpkins around when you're shooting.
Local Trails or Vistas
Have any favorite trailheads or lookout points nearby? Head out with a few co-workers, friends or family members to capture scenes of nature and share them with your followers.
7. Plan Ahead
Be sure to plan ahead so you can take advantage of photo opportunities at local community events, fall festivals, and other local happenings. Are there opportunities to set up a table and conduct some local marketing? Many organizations will let you set up for free or for a small vendor fee.
Remember to mark these events down on your calendar, and be sure to get permission to film at the event or photograph attendees if needed. The Rallio mobile app includes a release form that people can digitally sign and give you instant permission to share on social media. Don't forget to ask for their Instagram handle so you can tag them — and, hopefully, they'll share your content with their network, too.
Better Fall Photos Mean More Engagement
From real pumpkins and corn stalks to fall music festivals, there are plenty of ways for you to incorporate the sights and sounds of autumn into your social media photos. With the help of a few props and the right location, you can capture the fun of fall and share it with your followers.
Plus, with better photos, you'll have better engagement, helping you grow your local business. In the end, you don't need to invest in a lot of new props or equipment to take better fall photos. With just a few unique items here and there, you can boost your engagement on social media without spending a ton of money. And that's empowering, especially when it comes to boosting your local business.