Best Ways to Build Your Brand on Social Media
It's every brand's dream to have a huge following on social media. When your customers are talking about you in positive ways, they're doing much of the work to spread awareness of your brand, for free.
Still, there are brands that struggle to establish themselves on social media, and they can't figure out why. Today, we'll explore the best ways to make a name for yourself so you can spend less time chasing down customers and more time nurturing relationships with your fans. Make these strategies your top priority, and you'll see your business grow exponentially.
Respond to Your Customers
This point is perhaps the most important of all because it can make or break your reputation. Most customers nowadays will not pick up the phone and call customer service when an issue arises. Instead, they'll take to social platforms such as Twitter or Facebook to air their complaints. J.D. Power estimates that 67 percent of consumers have used a social channel for customer service, and for that reason, it's imperative that you have a system for "listening" and responding to these concerns.
Consider the following exchange between Jet Blue and one of its customers when, during a flight, the passenger's TV wouldn't work:
My View during all the flight (4hours). No movies, no TV. First complain to one of my favorite airline. @JetBlue 🙁 pic.twitter.com/Cipl9Pjiy6

— Esaí Vélez (@EvpLares14) November 26, 2015
Within minutes, Jet Blue responded:
@EvpLares14 We always hate it when that happens. Send us a DM with your confirmation code to get you a credit for the non-working TV.

— JetBlue Airways (@JetBlue) November 26, 2015
The customer, pleased with this response, tweeted back: "One of the fastest and better Customer Service: @JetBlue! Thanks and Happy Thanksgiving"
Not only did Jet Blue help its customer, but it also helped its own reputation. Can you imagine the backlash if Jet Blue had ignored the tweet or tried to defend itself?
Don't Just Respond. Go Above and Beyond
You should also use social media to respond to positive comments from customers and to exceed expectations. Author and business consultant Peter Shankman writes about his experience of jokingly requesting that @Morton's deliver a porterhouse steak to Newark Airport upon his arrival.
Not missing a beat, Morton's picked up on the tweet and, you guessed it, did exactly that. Shankman was understandably blown away.
Oh. My. God. I don't believe it. @mortons showed up at EWR WITH A PORTERHOUSE! http://t.co/bD8k4r0 # OMFG!

— Peter Shankman (@petershankman) August 18, 2011
While Shankman makes it clear that his tweet was in jest and he had no expectation of a Morton's steak actually being delivered, he nonetheless marvels at this feat of customer service. The lesson here is not necessarily to meet customers' every whim, but to seize opportunities to go above and beyond whenever possible.
Shankman writes: "Stay on top of what people are saying about you. Respond accordingly. Perhaps most importantly, have a chain of command in place that actually lets you do these things in real time. Had Morton's had to get permission to make this happen, at 5:10pm on a Wednesday night, there's no way it ever would have."
Make Social Media Your PR Platform
Although there's still value in taking your message to media outlets, the beauty of social media today is that you can also deliver your message directly to customers. Let's be clear: It's not about sounding like a PR pitch when you interact with customers online. Rather, think of it as an opportunity to build trust and confidence in your brand.
One of the best ways to help your message resonate with customers is by creating local, personal content. Images of customers (taken with their permission, of course) are a powerful way to let your clientele speak for you without you having to "sell" anything to your audience.
For example, a hair salon can show photos of a client before and after getting a cut and a style. This provides an opportunity to discuss their services, products and hairstylists in a way that resonates with their audience. An automotive repair shop can show photos of a dented car alongside "after" photos showing the results of their repairs. You get the idea.
[bctt tweet="It's not about sounding like a PR pitch when you interact with customers online." username="rallioHQ"]
Create a Community
This tip closely follows the one above. Once you establish yourself as a trustworthy brand where people don't feel pressured to buy, then you can begin to create a community of followers who want to follow whatever you're up to.
One great way to accomplish this feat is by posting real-life photos of yourself, your staff and your lives outside of work. Become more of a friend to them than someone trying to sell them something, and they'll be eager to receive your updates.
You can take things a step further by creating offline events and publicizing them on social media. For example, a yoga studio could plan out special workshops and classes to be held in-studio, create the events from its Facebook page and invite followers. Bringing the offline world into online conversations encourages people to connect with one another and with your brand.
Be a Thought Leader
As a business owner, you have expertise in certain subject matters. What knowledge do you have to share with the world? Social media provides the perfect platform to educate communities and demonstrate that you are the "go to" person in your industry.
Try creating a webinar on a topic and promoting it on your Facebook page. If you have a white paper or another thought piece, you can breathe life into it through a webinar and take questions from your audience. You'll build not only your community, but also your brand awareness and bottom line.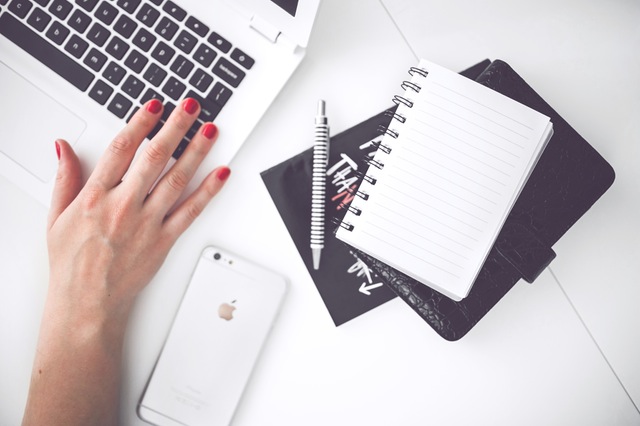 Network With Complementary Businesses
Businesses used to have to rely solely on in-person networking events such as chamber of commerce meetings to meet other business owners. Now you also have the ability to network with people around the globe online.
There are likely dozens of businesses that complement yours beautifully with which you can build relationships and a strong referral network. When fellow business owners hear a need from a client that they can't meet but that you can, you want to be the first person they think of. You can develop mutually beneficial networks, tagging one another on social media whenever possible.
Seek out those networks where you have something in common and build from there. Let's say you're a mom in business; you can locate other business-owner moms through various Facebook groups and by using hashtags on Twitter and Instagram. As you focus on building relationships with these people and not selling, you'll find that people you have never even met will refer business your way simply because you share the commonality of being a mom.
---
What other ways do you spread the word about your brand without coming across as salesy? Leave your comments at the end of this post.