Social Media Cheat Sheet: A Roundup of Our Best Tips
There's a lot to learn when you're first getting started with social media marketing, and even when you've been doing it a while, there's still more to discover. Rather than get overwhelmed with the things you don't know, try choosing one or two new ideas to explore each week. Over time, you'll strengthen your skills, build engagement with your customers, and hopefully boost sales and profits, too!
The following roundup includes some of our best tips on social media, online reviews, and local and online marketing. Start at the top, and work your way down the list until you've tried everything! And then lather, rinse, repeat, and try some ideas of your own.
Be a Great Storyteller
When it comes to your content marketing strategy, nothing beats a great story that intrigues readers and connects emotionally with them. When content lacks intrigue and fails to spark an emotion, it becomes lifeless, dull and easily forgotten.
You'll lose followers and certainly won't gain new ones if your social media conversations are boring, stale, sales-focused and "me"-centric … exactly the type of person you would avoid at a cocktail party. On the flip side, great stories leave readers feeling like they've connected with you. At that proverbial cocktail party, they'll be on the edge of their seats as you draw them in with conversation. They'll walk away with a positive impression of your brand and will come back again and again.
How can you become a great storyteller? In short, be yourself. Let your personality, your life experiences and your opinions shine through in your content. See this post for a complete breakdown on telling stories through your content and solidifying your brand with customers.
[bctt tweet="How can you become a great storyteller? In short, be yourself. #contentmarketing" username="rallioHQ"]
Create Online Offers (and Make Sure They're Working)
Online offers get your business in front of more customers and, if done right, get them shopping in your establishment. The key here is making sure your coupons are functioning properly so people don't get frustrated trying to redeem them. Also, you need to be able to track the redemptions and learn whether your offer is producing growth for your business.
If you've tried coupons and haven't experienced good returns, you might need to take a close look at your coupon process. There can be many reasons a coupon isn't doing its job, including:
You're overdoing them
You're using the same, repeatable coupon code
You're making them difficult to save
You're making them frustrating to redeem
You're making it hard to find a location near your customers to use the coupon
You're not calculating the return on ad spend (ROAS)
See this post to learn more about each of the scenarios above, and then tweak your process as necessary to improve your offer results. If you're interested in seeing how our coupons work at a brand and local level, send us an email at sales@www.rallio.com.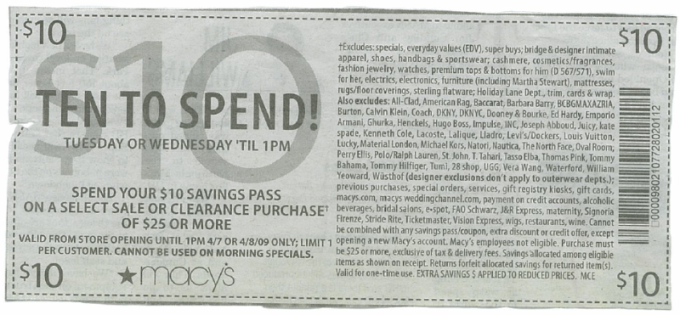 Create Shareable Content
It's the question every franchisee and brand marketer has been asking for the last few years, ever since Facebook diminished the reach of page posts to 1 to 4 percent of all page followers: How do I get more people to see my content?
Bottom line, you need to create more content that people want to share. Firstly, because Facebook now focuses page posts' organic reach on the number of shares it receives. And secondly, because when a person shares a post, they can write their own comment about the post before they share it. In a way that gives the page post new life from the perspective of the person, personalizing it to their friends.
We outline six ways to get more shares on your Facebook posts in this post. For instance, you can create how-to videos like the one below.
Get to Know Your Analytics
The amount of data available to review related to your social pages can appear overwhelming. And unless it's your full-time profession to review and analyze trends and changes over time, you only have time for the numbers that will actually make a difference to your business.
For some, all you're thinking about is your bottom line: Did I make another sale from this social media post? But think a bit larger than that. Not everything will result in a direct sale, but that doesn't mean it's not valuable.
The most important analytics to know include:
Follower growth. Look at the data over time, assess where your audience grows the most and the least, and see how you look next to similar local businesses.
Engagement. Likes, retweets, comments and shares make up some of the most common uses of the word engagement. However, people can connect with your business in less obvious ways, too, such as with geo-tagged photos at your location. Pay attention to the positive and the negative comments and feedback so you can successfully address both and keep your reputation intact.
Reputation. Go deeper than simply customer comments; you need to learn how your business is faring on the top review platforms, such as Yelp. What customers report about you can build your business or greatly hinder its growth. With 67 percent of consumers affected by online reviews, the ratings you have and how you respond to them will impact your brand, trustworthiness and sales.
More advanced analytics cover website analytics, directory listings and conversion rates. We delve into all of the above and more analytics best practices in this post.
[bctt tweet="The most important #analytics to know include follower growth, engagement and reputation." username="rallioHQ"]
Become a Hashtag Expert
A hashtag is a word, a phrase or an acronym after the pound symbol (#). No spaces or other characters (!, ?, -, %, @, ., $, etc.) are allowed in a hashtag (with a few exceptions).
Hashtags are used to connect people to a topic, primarily on Twitter and Instagram. They are public and searchable, and when people look for a specific hashtag, they see the conversation related to that topic. People, brands, businesses, sports teams and nonprofit groups use hashtags to build an easily findable and joinable conversation around a subject matter. And in some cases, hashtags make for great comedy:
It's critical that you know how to use hashtags correctly so you're not tagging random words and, more importantly, you're not jumping into a conversation you didn't intend to. If you use a popular hashtag out of context, for example, it can become irrelevant or even offensive. Our post about becoming a hashtag expert gives you all the do's and don'ts for creating appropriate hashtags around your brand.
Improve Your Writing
Because much of my life takes place in the world of social media, I am always on the lookout for well-written social media posts. You know the ones: the posts that cause you to smile, laugh, like and share. These posts not only pass the grammar test, but they also work hard to convey messages that connect with the intended audience. Those are the kinds of posts you want for your brand.
If you want to take your posts from "meh" to great, there are several simple ways to start flexing and strengthening your writing muscle. The most important strategy is to find a friendly, conversational voice that connects with your audience. Save your corporate-ese for white papers, because it has no place on social media. I've got a few other simple content strategies in this post, such as using action verbs, being concise and proofreading ad nauseam. You'll improve your writing in no time!
[bctt tweet="#socialmediatip: Find a friendly, conversational voice that connects with your audience. " username="rallioHQ"]
Brainstorm Ideas
You might already know that it's important to publish new content regularly on social media. What might not be quite so clear? Knowing what to publish. If you're running low on ideas for your content calendar, this two-part blog series should help you get the creative juices flowing again. From sharing a "day in the life" to posting your Pinterest boards, it includes 31 days of social media ideas you can use and tweak over and over again, and never run out of ideas!
---
On some level, if you're paying attention to your social media pages (which you should be), you already know what types of content work best for you. Let us know in the comments what you've seen work and not work for your business.