Common Red Flags in a Franchise Marketing Plan
Buying a franchise is a significant investment — and it goes without saying that franchisees want to be successful in business to make that investment worth their while. Having a clear marketing plan for them will help them come out of the gate strongly and continue to grow.
If you're a franchise candidate looking into any particular franchise, it's important to know what kind of support and strategy you'll be given when you get started. And if you're a franchisor, you've got to give them their money's worth. So if any of the following red flags are showing up in a franchise marketing strategy, it's time to reassess things (or walk away before you invest).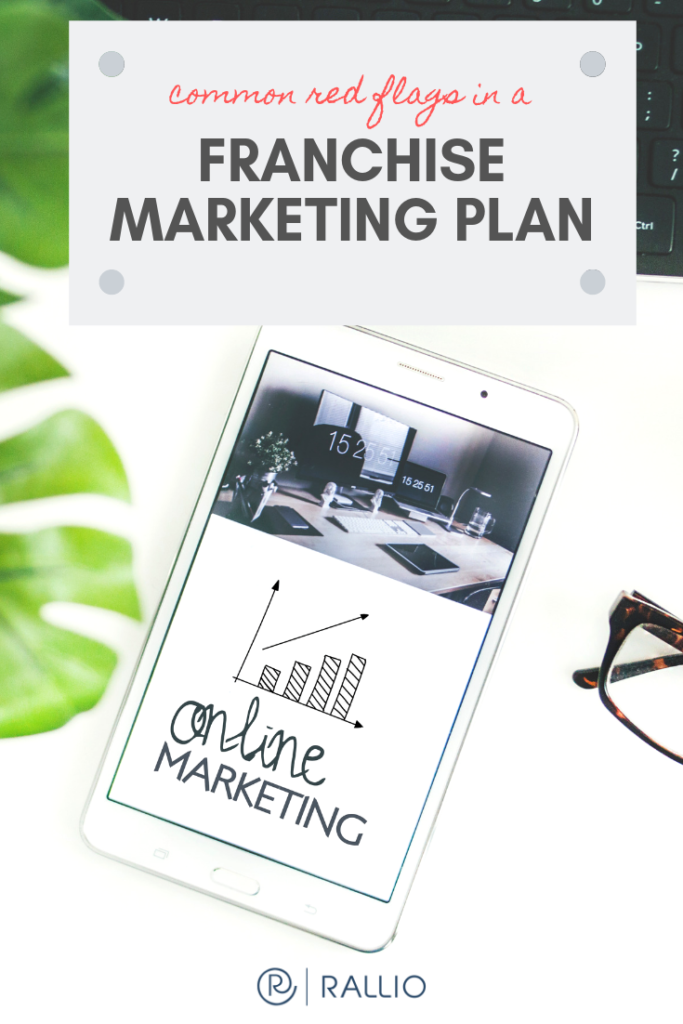 Inconsistent Content
Buying a franchise means buying into a brand — and franchisees have the benefit of name recognition rather than starting from scratch with an unknown entity. That's why it's especially disconcerting to see a company's logo, imagery and messaging get mangled due to a lack of consistent brand guidelines that specify what franchisees can and cannot do in terms of marketing.
If franchisees are given free rein to do whatever they want with their marketing, and especially with their social media, then the corporate brand is bound to get watered down and jeopardized in the process. They may end up using outdated logos and imagery, expired promotions and inaccurate product or service descriptions.
Worse yet, franchisees could end up posting offensive or off-brand content — not intentionally perhaps, but without an approval process in place, nobody's going to be making sure that franchisees haven't gone rogue.
When there are clear rules and guidelines, however, then it makes it easy for franchisees to understand how they can market themselves. Furthermore, supplying them with approved, branded corporate images and messaging will ensure everyone's on the same page.
One-Size-Fits-All Corporate Marketing
Even as corporate supplies franchisees with branded content, it's important that owners build a local presence as well. They need to be posting real local images and videos of their location, employees and customers — as well as local happenings and promotions. If they're not doing this, they're missing out on opportunities to attract and build a local customer base.

In other words, there is no "one size fits all" when it comes to franchisee marketing. Therefore, the franchise marketing plan should explain that local operators have the option — and are encouraged — to add in a local flair. 

Growth Hack #1 in our article "9 Social Media Growth Hacks Your Business Needs in 2019" is the following:

"Your franchise location absolutely needs to be posting local photos and videos if you want to grow. Photos of behind-the-scenes activities and events, office parties, employee spotlights, customer testimonials, and product or service highlights or how-tos are all examples of local content.

This type of content out-performs corporate content and will help you gain more engagements and followers. As your following grows, expand your reach even more by boosting content to get it in front of more eyes. Even a modest budget will help you reach more of your target audience, driving traffic and sales to your location."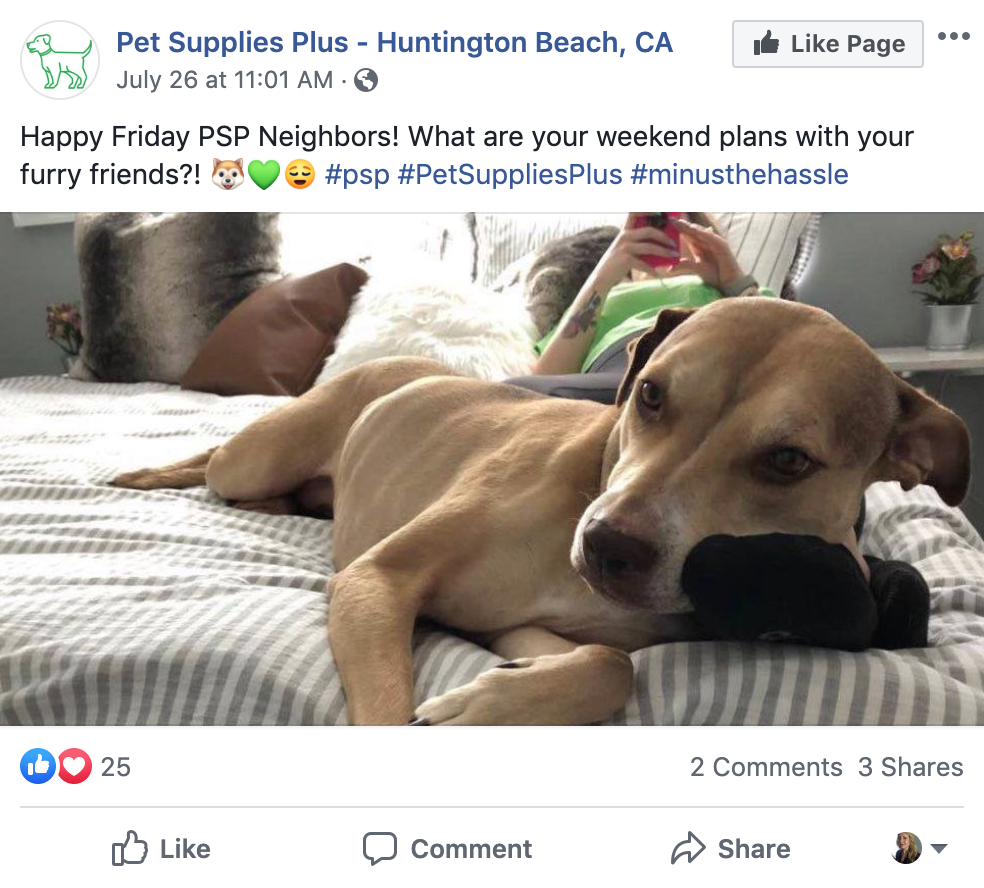 Lack of Ad Support
Speaking of boosted content, a franchise marketing plan should indicate what kind of ad support is provided. For example, some of our Rallio clients choose to pay for their franchisees' boosted ads and allot a monthly spend toward this advertising.
The reason to boost content is simple: to make sure people see it. Facebook doesn't automatically serve up content in front of all a business's followers. It picks and chooses what to show based on a user's preferences.
The franchisee operators with whom we work do quite well boosting their local content. So, for instance, if one of their local posts does exceptionally well in terms of organic likes and shares, they might boost it and extend the reach even further.
They're able to target these ads to reach only their desired local customers, using geography, interests, demographics and other factors to predict the people most likely to engage with their content. Supporting franchisees with local ad spend ensures they can drive local business online and offline.
Too Many Agencies, Too Many Platforms
Sometimes a franchisor will outsource some or all marketing to a third party — or more than one. Although outsourcing to an expert that's well-versed in digital marketing can be a smart strategy, problems can arise when you have too many people or platforms doing too many different things, including:
A lack of clear insight on how a page is doing, because analytics are being pulled in from different technologies that might not be tracking the same things in the same way
A lack of cohesiveness, organization and agreement on how to approach a company's marketing — i.e., the "too many cooks in the kitchen" syndrome
Difficulty managing permissions if many different people have login access to a page
Inconsistent or off-brand messaging and visuals
Read more: Franchising Social Media Best Practices: a Roundup of Our 12 Best Tips
A Few Caveats and Final Thoughts
Note that it's not necessary to find a "one stop shop" for all franchise marketing and public relations — in fact, you may need different partners for different needs. For example, perhaps you have one supplier that specializes in digital ads, but they also provide PR services. That doesn't mean you should hire them for both, no matter what kind of "deal" they may be offering.
Instead, maybe you hire the best supplier for digital marketing with paid ads included — and a different supplier that provides the best PR. You use your scale to negotiate the best deal, but don't give your business to a group that can't execute properly on everything.
In other words, most suppliers have one or two things they're exceptionally good at, but it's unlikely they can do all of it well. To sum up:
You need a digital team, either in-house or outsourced, that is an expert in paid conversion ads for lead generation.
You also need an internal or external team to support organic, local-level content, page management and review responses.
If you leave either of the above items for franchisees to handle, you risk it not getting done properly or not getting done at all. And that's not fair to the franchisees that are doing it right — after all, one weak link hurts the entire brand.
Just as you wouldn't pay your electrician to do your plumbing, you need functional experts in different areas of marketing and control over brand standards. In the electrician/plumber example, both may provide home services, but each has a specialty.
So therefore, if you want to multiply your organic reach and maintain digital brand standards, it's essential that you work with the right partners that specialize in each. Your standard digital agency/marketing agency will likely not be able to provide franchisee-level support for hyper-local page management strategies at scale — but Rallio can.
---
It's never too late to revise a franchise marketing plan to ensure both corporate and local operators find success with their social media strategy. Reach out to us at support@www.rallio.com for more ideas on how to bring corporate and franchisee plans into alignment.
This article was written with input from Ryan Hicks, Rallio's Vice President of Business Development. Ryan talks to franchisors every day about their biggest pain points and works to find solutions from the Rallio team. Feel free to contact him at ryanh@www.rallio.com.