The Ultimate Guide to Social Media Recruiting
With many businesses reopening around the country, there may be an increased need for new hires. Social media recruiting is one of the best ways to find the talent you need and streamline the hiring process.
If you're looking to fill any vacant spots on your team, there are many ways to use social media recruiting to your advantage. It's not as simple as creating a job posting and hoping the best candidates start flooding in; actually, a lot of the "recruiting" process will happen before you even make contact with a job applicant.
The Muse reports that 92 percent of companies use social media in recruiting — and 29 percent of job seekers turn to social media as their primary job-seeking tool. In a nutshell, employers and would-be employees alike are checking each other out on social media.
As such, getting your recruiting ducks in a row is extra important in order to source the best talent on social media. Our Ultimate Guide to Social Media Recruiting will help you skip common missteps and put your best virtual face forward for your brand. You'll save a ton of money over traditional job sites — while also furthering your overall marketing goals.
Know Your Platforms
Although LinkedIn is a valuable social media recruiting tool — and one you should be using to connect with candidates — it's not the only platform you should pay attention to. Here's a quick overview of how to use each platform to your advantage when you're looking to fill open positions:
LinkedIn
Create a company profile that's separate from your personal profile

Search for, screen and connect with candidates via job postings, sponsored jobs and InMail

Network within industry-related LinkedIn groups

Post updates that include any details about job openings

Target passive candidates who look like a good fit and may be open to new opportunities
Facebook
Create and boost job postings from your business page

Join job and career groups related to your industry

Participate in conversations that happen in those groups

Post local content that shows the personality behind your brand, such as pictures and videos of team members, customers, and product or service spotlights (more on that later)



Instagram
Announce job openings via Stories

Include relevant hashtags

As with Facebook, post local content
Twitter
Tweet about job openings

Use relevant hashtags to make your posts discoverable

Grow your following by participating in conversations and retweeting content
The above methods are just one part of your overall recruiting strategy. That strategy needs to incorporate many of the same techniques you would use to build your consumer audience. We'll get into that aspect of the process in the next sections. Read on!
Make It Local
As we've said many times before, posting local content is the best way to show the personality behind your brand and build relationships with your audience. Photos and videos of your team, your customers, your products or services, and other real-life photos give your followers a glimpse into what it might be like working for you.
Do your posts scream teamwork, collaboration and, most of all, fun? Or do they make you look boring, unapproachable and behind the times? Keep in mind, your local content is working to engage not only your followers, but also potential job candidates.
Examples of the types of local content you should be posting include:
Photos of your best customers when they visit your location

Team member spotlights that highlight the awesome people you have working for you

Photos of the owners and managers

Videos explaining how to do something related to your products or services

Photos or videos that address current events; make it local by describing any of your efforts to address important issues like COVID-19 and Black Lives Matter
Over time, your local photos paint a picture of the leadership, people, customers and culture you've created at your company. They make your page inviting — and your business, too.
Read more: Franchise Social Media Best Practices You Need to Know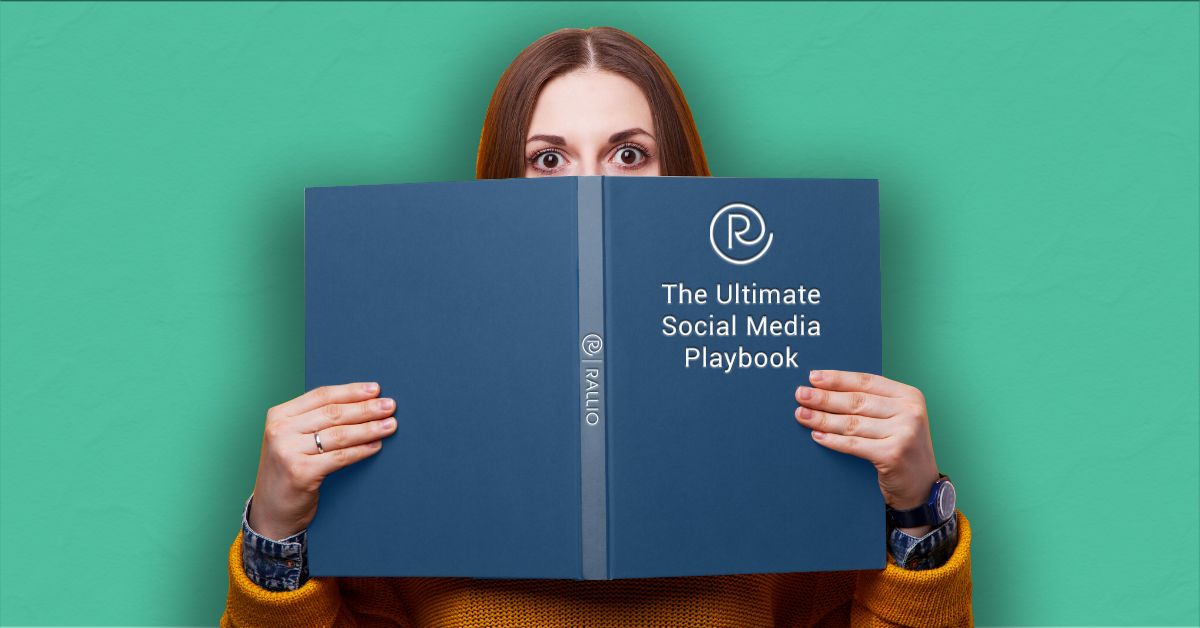 Leverage Employee Advocacy
It's not always easy to remember to post local photos or find the time to do it. That's where you can leverage employee advocacy to improve your social media recruiting efforts.
When you have happy employees (and if you don't, you might want to find out why), they're more likely to share about their experiences of working for you on their own social media pages and stories. These types of posts are more likely to improve your reach and engagement than brand-created posts.
While you can and should boost content to improve the reach of your own posts, you should also spend time creating an employee advocacy program.
Employee-generated posts also are more likely to be seen as trustworthy. Social Media Examiner writes, "It's no secret that employees are some of the most trusted representatives of your brand. According to the Edelman Trust Barometer, potential customers trust employees over CEOs, journalists, and celebrities. Internal stakeholders are sincere and accessible, which humanizes your brand."
So how do you go about getting employees to post? Here are a few ideas:
Rallio offers mobile technology that makes it easy to share any brand assets — maybe some imagery advertising your job openings — with employees that they can share on their pages. They can also upload assets of their own. When you work with our Rallio Local team, they can create posts for you using employee-uploaded images if you'd rather not DIY this one.

Formalize your program and get everyone on board. Consider incentivizing employees with rewards when they post, along with referral bonuses for any successful new-hires. The Rallio technology has a leaderboard so you can easily see who's posting the most.
The beauty of an employee advocacy program isn't just in having employees post for you. It's an opportunity to showcase your company's core values and correct any areas of the business that may need improvement.
In other words, if your company truly supports employees and has the type of culture that makes them want to stay, they'll be happy to post about their experiences. If they're reluctant to boast about working for you, you can take an honest look at the reasons behind that sentiment.
And with a properly designed employee advocacy program, you can generate a positive online reputation and keep attracting the best talent via social media recruiting.
Manage Your Online Reputation and Directory Listings
Ideally, you should have someone on your team dedicated to responding to social media comments, questions, engagements and customer reviews. If you don't have the time — and you probably don't if you're running a business — you can either hire someone to do it or outsource the work to a third party like Rallio.
Keeping up with all your social media engagements ensures that job candidates see the best sides of you when they check you out on social media. And they will be checking you out if they're considering working for you.
Think of it this way: If candidates get to a page and see unresponsiveness or rude remarks from a company, they're going to assume that's how they treat their employees, too.
You also want to be sure your online listings are up-to-date to aid your social media recruiting efforts. Business information like address, phone number and hours of operation need to be accurate so job candidates know how and when to get in touch. Again, Rallio can help. We offer a directory listings service that lets you easily update this information across the web from one central dashboard.
Boost Your Posts
As you're creating job postings, as well as hyper-local content, boost these posts to reach a wider audience. More potential new recruits will get exposed to your company if you're paying to get content in front of them.
You can also set up auto-response messages in Facebook Messenger to help with screening and responding to candidates. Set up a series of answers to frequently asked questions so that as candidates apply to jobs and ask questions on Facebook, you can respond quickly to those common questions.
Social media recruiting may seem daunting, but when you have the right systems in place, the process actually becomes easier. Get in touch with us if you could use a helping hand getting those eager new recruits to apply with your company.