Case Study: How Rallio's SaaS Platform Helped Pet Supplies Plus Navigate the Pandemic
As a multi-location retail franchise organization with over 570 locations nationwide, Pet Supplies Plus (PSP) relies on strong relationships with its customer base. These customers, known as "neighbors," are accustomed to friendly service, a large selection of pet products and services, and quick responses to any questions or concerns. As such, when the pandemic forced lockdowns, reduced store hours and other challenges upon the chain and its clientele, it was a turbulent time for everyone involved.
Neighbors were panicked about making sure they could get food and supplies for their pets. We all remember seeing empty shelves and lines wrapping around buildings at retail establishments like PSP as people rushed in to fulfill their essential needs. Meanwhile, PSP franchisees, who had invested time, effort and life savings into their businesses, were unsure how to address the seismic shift to their "business as usual" and didn't know what the future would hold.
In order to continue serving their neighbors as well as operating under these stressful circumstances, PSP found they needed to increase their usage of social media and digital platforms. More specifically, they needed a way to continue communicating with their audience, responding to online comments and reviews, fulfilling their essential needs, and providing a safe, friendly shopping experience. As more and more people took to social media and platforms like Google My Business to discover their local PSP's latest operating hours and updates, PSP knew they couldn't rely on foot traffic alone to connect with their neighbors; they had to entirely alter certain methods of operating their business so they could accommodate their neighbors' needs while hitting their own numbers.
With Rallio's help, the brand has been able to address these obstacles and even exceed their neighbors' expectations. As the preferred technology supplier for PSP, Rallio provides the social media SaaS and employee advocacy platform needed to manage, schedule, optimize and grow the chain's entire social media presence — from corporate down to the location level. Below, we've outlined the major challenges faced by the brand during the pandemic, the solutions we provided, and the results of our efforts. With the help of Rallio's technology and services, PSP has been able to not only weather these challenges, but even thrive in a time when other pet product retailers have not fared well.
Related: Case Study: How Rallio's Employee Advocacy Platform Boosted Engagement for Pet Supplies Plus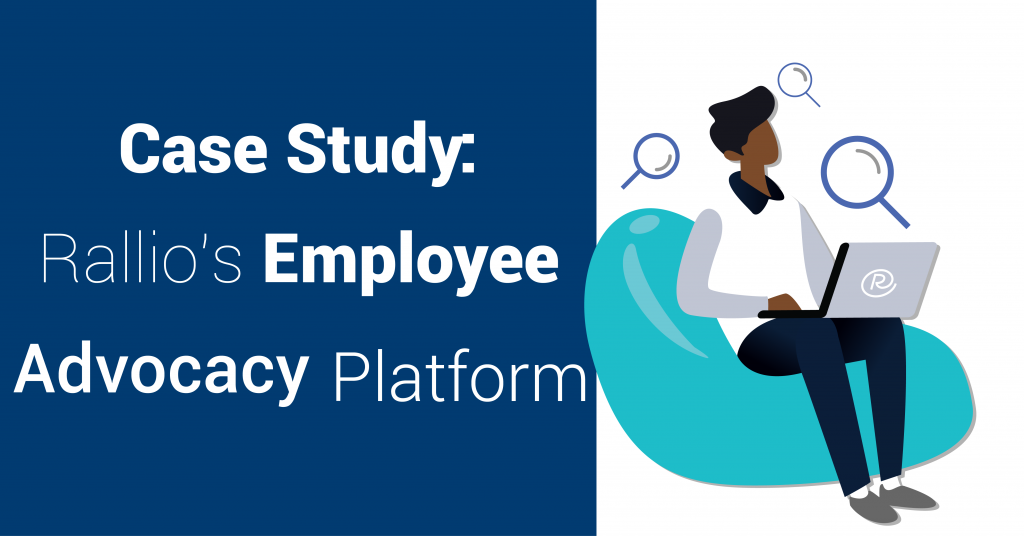 Challenge 1: Restricted Hours
When lockdowns began across the country, COVID-19 regulations required stores to reduce their operating hours. Although such changes would ordinarily be easily communicated through platforms like Google My Business (GMB) and Yelp, the process was not quite so simple at the time: GMB and Yelp had introduced platform limitations that required a lengthy approval process for any changes submitted. This meant that PSP locations were challenged in trying to communicate important changes of hours with their neighbors.
Solution: Rallio's Directory Listings
Our Directory Listings platform allowed us to update PSP's hours across hundreds of individual listings and avoid platform limitations. Using our listings technology, our team worked tirelessly to adjust their hours and ensure these critical updates reached PSP's customer base.
Results
All store locations had accurate listings information across multiple listings platforms, which led to a positive customer experience and reduced the chances for negative reviews. Ultimately, neighbors were kept informed so they would be able to visit during business hours and get essential food and supplies for their pets.
Challenge 2: Negative Online Reviews
As the pandemic unfolded, many businesses, including PSP, were subject to negative online reviews related to various state-mandated safety measures, such as mask-wearing requirements and restricted shopping hours.
Solution: Custom Review Responses
While this type of feedback was to be expected, Rallio was able to help PSP mitigate the effects of any negative online reviews and comments. Rallio's brand management team worked with PSP's corporate team to create custom COVID-19-related review responses.
Results
Using the Rallio platform — where reviews are pulled into one central dashboard from major platforms like GMB and Yelp — our Rallio Local team was able to respond to the vast majority of reviews within 24 business hours. A 99% review response rate was maintained across all review platforms for the entirety of 2020.
Related: 4 Big Reasons You Should Outsource Your Social Media Marketing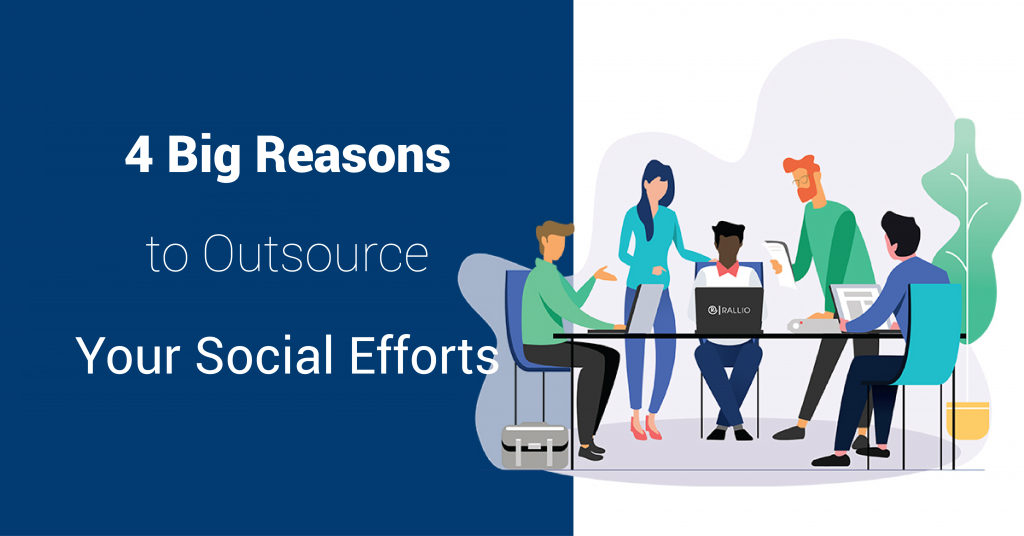 Challenge 3: Canceled Events
In the weeks prior to the pandemic, custom event content had been created and scheduled out for locations' social media pages. However, all in-store events had to be canceled due to COVID-19. Therefore, locations needed a way to remove these events from their queues quickly and efficiently.
Solution
Over 200 custom-created in-store event content pieces were removed by the Rallio Social Strategist team, and all PSP neighbors were notified of the cancelations. Through the Rallio platform, additional event closure content was published to 200-plus store social pages.
Results
Our efforts to keep PSP pages updated led to a more consistent and accurate social media presence across locations. It also allowed for hundreds, if not thousands, of neighbors who had RSVP'd to these events to be notified. In addition, the neighbors who rely on PSP-hosted, recurring mobile vet clinics for preventive pet care had the chance to come up with alternate options.
Challenge 4: Alternate Shopping Methods
Due to reduced hours or restricted in-store shopping, PSP needed alternate shopping services to be emphasized and advertised across multiple social media platforms.
Solution
Using Rallio technology, curbside pickup and delivery service content was published to 250-plus store social profiles. Custom ads were created for these services in each individual local market.
Results
These services generated additional income across the brand and allowed PSP to continue serving their neighbors throughout the pandemic. In 2020, over $1.7 million in purchase conversions was generated by local social media and vendor ads.
Related: Don't Feed the Internet Trolls: 3 Ways to Handle Negative Online Engagements
Conclusion: Technology + Team = Real Results
Rallio's technology and services have been imperative to PSP's ability to navigate the social landscape during the COVID-19 pandemic. Our technology has enabled PSP locations to stay connected to all of their neighbors via reviews, DMs and comments, as well as get valuable messages and updates out to their entire franchise network and their followers.
On the service side of things, because PSP has a full rollout of Rallio Local services, all of the above was able to be executed by a team of dedicated Social Strategists who use Rallio technology to highlight important services (curbside and delivery) and facilitate valuable connections with their local communities.
Are you navigating pandemic-related challenges of your own, or just need some assistance making sure your social media pages are working as hard as they should be? Contact sales@rallio.com to schedule a no-obligation demo of our platform and services, or visit this link to shop online.