Free Tools to Help You Create Social Media Posts From Scratch
If you want to create social media posts from scratch, you may quickly discover there are a lot of moving parts. From coming up with content ideas and capturing great photos to creating graphics and videos, there are several steps involved with getting from concept to finished product.
Rather than reinvent the wheel every time you post, however, you can come up with a set of posts that are easily editable from week to week. Once you have the idea, you can swap out photos, graphics, video content and captions to make your posts fresh each time.
To create social media posts from scratch, try some of the free resources we've rounded up below. As you get familiar with these tools, they'll become second nature to you. And before long, you'll be cranking out social media posts like it's your full-time gig.
Related: 15 Social Media Content Ideas for Small Businesses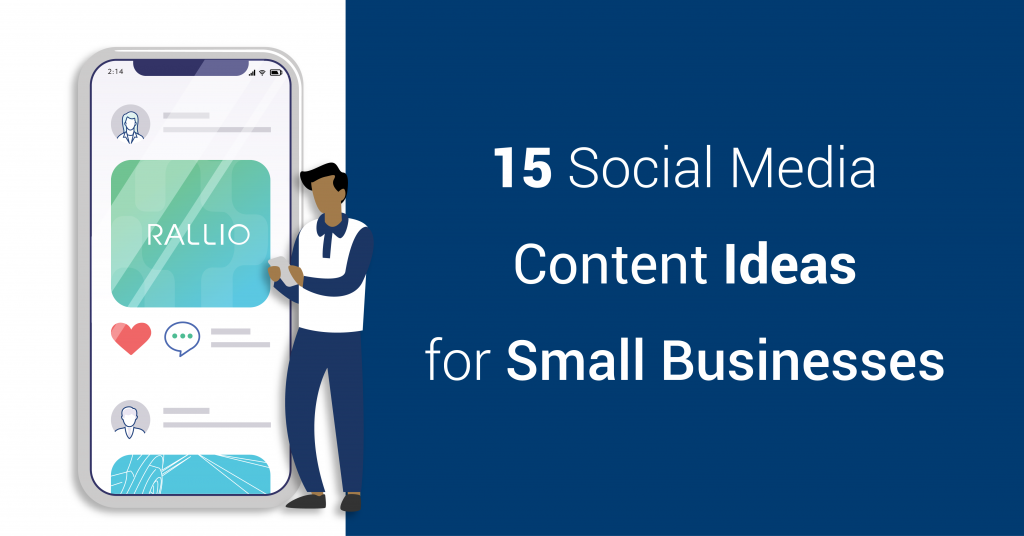 Free Imagery
When we say free imagery, that can mean a few different things. First and foremost, we recommend getting authentic when you create social media posts from scratch — meaning, post real photos of real people doing real things.
What it does not mean is searching the internet for the image you have in mind and then snagging the first image you see. If you use someone else's photo without permission from the photographer or the publisher, you could be in violation of the copyright on that photo.
When you use your own photos, you avoid this problem altogether. However, there may be times when you need a stock photo for some reason — in an ad, for example, or for a visual representation of a concept you're discussing in the caption.
If you need stock photos, use websites that offer royalty-free images, often free of charge. Here are a few of our favorites:
Google Images

— Search for images in Google and then filter your search by

Images

and by

Creative Commons

. Creative Commons photos typically have public-domain licenses, but double check the fine print if you want to use the photo in any kind of commercial capacity.
Be sure to take note of each platform's specific requirements for downloading images, such as crediting the original source.
Free Videos
The same principle applies to videos as with photos: The more original video content you post, the better. And again, don't ever take someone else's video and claim it as your own.
Pull out your phone and film a day in the life of your store manager. Or the dog that frequents your shop with his human. Or a how-to video explaining how to use your newest product. Or a customer testimonial.
You get the idea: Video content should be authentic and real.
Again, though, there may be times when you want to share a video that someone else created. Say, for example, you find an inspirational video that you think will resonate with your audience.
In this case, you can simply share a link to the YouTube video and add your own caption. This type of post works for Facebook, Twitter and LinkedIn.
If the video is on Instagram, simply share the video to your Stories or Reels. Instagram will automatically include the original source of the video, so you won't have to add any additional text — unless you want to layer a quick comment or GIF on top of the video.
Related: Social Spots: Why You Should Outsource Your Social
Free Graphic Design Tools
Need to create a quick graphic or quote post? We love Canva.com, a robust free option that's simple, intuitive, and user-friendly even for newbies.
From the home page, choose a post type from the social media templates — you'll see options for Facebook and Instagram posts, for example, because each platform has different image size requirements. You can also create social media posts from scratch, but the templates make things quick and easy.
Once you find a template you like, you can play around with fonts, colors, icons, photos, and other design elements. If you like, upload your logo and layer it on top of the design to help brand your image wherever it's posted. (Side note: You can create a logo in Canva, too!)
Rather Not Create Social Media Posts From Scratch? Rallio Can Help
We know how time-consuming it can be to create social media posts from scratch. All the free tools in the world won't get your time back if you have to spend hours researching ideas, creating designs, filming content, and posting on different platforms.
At Rallio, we take away a lot of the pain points people experience when they create social media posts from scratch. Our technology gives you a single dashboard where you can create and publish to multiple platforms. You'll also be able to view and reply to comments, direct messages and online reviews.
In addition, we have a team of Social Strategists who help our clients maximize their time and create social media posts that are engaging.
To learn more about how we work with franchises and small-business owners, head over to rallio.com and explore our different options.