Case Study: Why Localized Social Media Matters
As a franchisee, you buy into a system that includes brand recognition and certain business processes. Instead of starting from scratch, you can lean on the corporate brand to an extent as you get up and running. There are, however, certain things you shouldn't rely on completely — including localized social media marketing.
It's true that most parent brands provide assistance with social media at varying levels. Some brands supply branded content and social media guidelines. Others leave it to their franchisees to create a social media presence. But in all cases, it's important to have localized social media, and that's something that can't come from the corporate office.
By localized social media, we're referring to social media posts and advertising that takes place on a franchisee's local page. So you have a franchisor with a national page representing the brand, and individual pages representing their specific locations. Ideally, there's a balance between the two — but in reality, that localized presence often falls short.
Related: Case Study: How Rallio Local Helped ARCpoint Labs Generate Awareness During Uncertain Times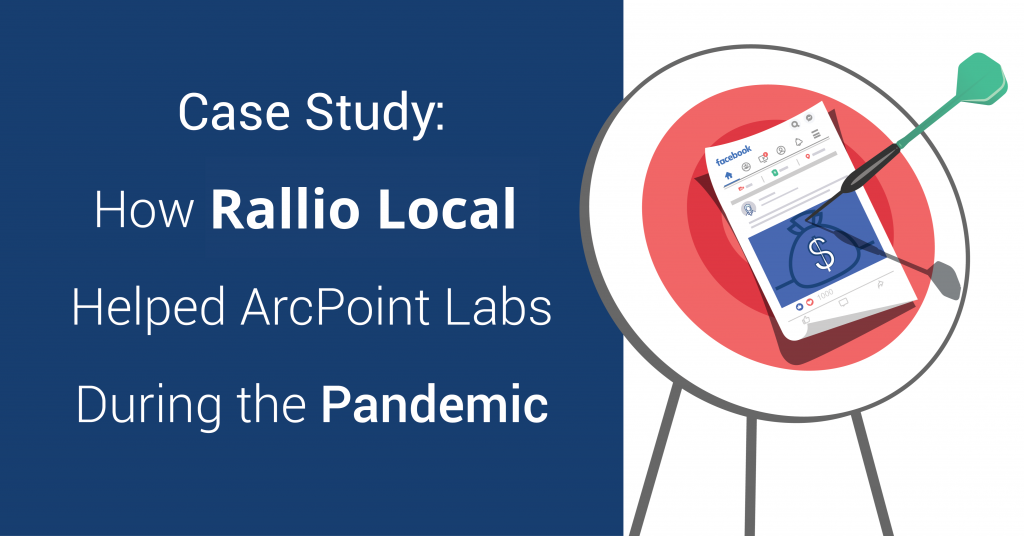 Challenge
Franchisees are faced with no time and, often, no desire to post on social media. At Rallio, we see franchisees make the mistake of ignoring their local social media pages.
These franchisees may have corporate-syndicated content on their pages — a process that's streamlined for them through our technology platform — but they aren't building a localized presence through real-life images, videos, special offers, recruitment posts and advertising.
They are therefore missing out on opportunities to connect with their local communities, respond to customer reviews and inquiries, build relationships with their followers, attract new talent, and give people a reason to visit their location or pay for their service.
Essentially, they are invisible on social media because not only do they lack localized social media, but they also aren't doing any advertising, an essential component of social media marketing success.
Solution
Our Rallio Local division automates the process of posting locally, gathering assets via uploads from team members, and boosting posts for greater visibility. Franchisees who want extra help are paired with a dedicated Strategist who connects one-on-one with owners.
Social media posting, reputation management, directory listings and employee advocacy are wrapped up into one platform to serve corporate and franchised locations alike. We've seen many of our brands go from zero following and engagement to month-over-month gains.
Related: Why Use Rallio Local for Your Social Media Needs? Because It Just Makes Sense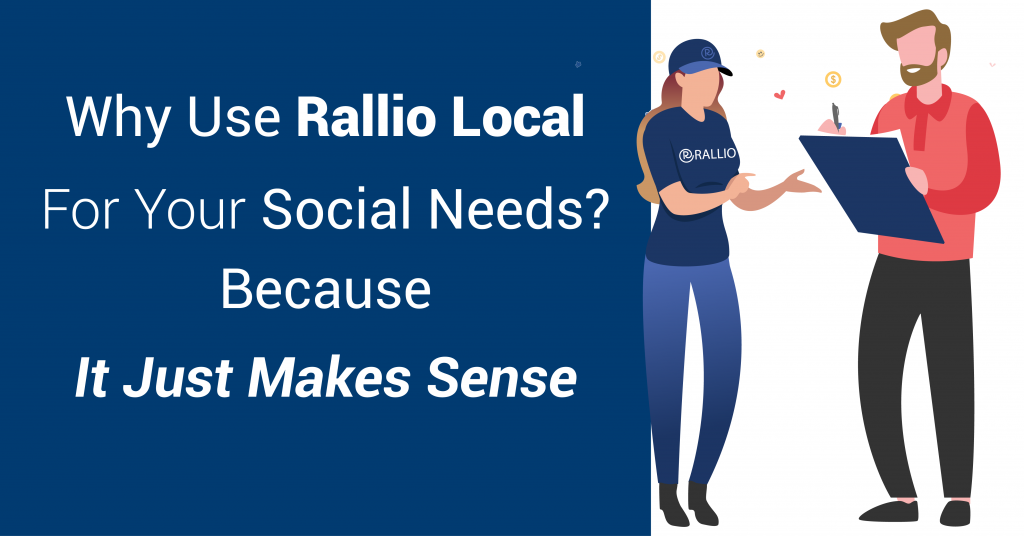 Results
The results below provide an idea of the results franchisees experience by posting localized content with our help. The goal is to flood their pages with hyper-local content that shows the personality behind the location.
With some franchisors that we work with, franchisees have a choice of whether to opt in to our Rallio Local program. Others choose to implement a systemwide rollout of Rallio Local.
We have found that Rallio Local locations consistently outperform non-Rallio Local locations month over month in terms of followers and engagement.
Over a six-month time frame from March to September 2021, one spice and tea brand had a 58% increase in the number of average daily engagements and a 66% average following growth.

Over the same six-month time frame, a laboratory services franchise had a 225% increase in the number of average daily engagements and a whopping 7,229% average following growth.

With a pet supply franchise, we have an agreement with corporate to publish localized content to

all

franchisees' pages. During the pandemic, the localized content combined with boosted posts has helped franchisees to introduce new services, such as curbside pickup and delivery, and build awareness of how the franchise is serving its communities. As a result,

in 2020, over $1.7 million in purchase conversions was generated brand-wide, thanks to localized social media.
Conclusion: Localized Social Media Makes a Greater Impact
Every brand will experience different results of their social media marketing efforts, depending on factors like franchisee buy-in and contributions to their localized social media as well as ad spend budget. However, one thing remains consistent: hyper-local content is more engaging, entertaining and likely to connect with audiences than mass-syndicated content.
To learn more about how localized social media can help you, go to https://www.ralliolocal.co/ and explore our various packages.