12 Surefire Ways to Grow Your Email List
So you have a special offer, promotion, announcement or video you want to email to your customers. But what do you do if your email list could fit on, uh, a sticky note? Or, more to the point, how do you grow your email list so you actually have people to email?
It's a common problem among businesses that are just starting out or that haven't put focused effort into acquiring subscribers. Start implementing the following 12 tips, however, and you'll be well on your way to bulking up your email list and converting more of those people into paying customers.
Ready to grow your email list? Let's go!
#1: Create a giveaway.
One of the simplest ways to grow your email list is by launching a giveaway where people need to provide their email address to enter. It's best if you give other options for entering via social media — by liking a post and tagging a friend, for example — so that your giveaway is accessible to everyone (not just people who give you their email).
For the email entry, create a landing page for the giveaway that's independent of Facebook and your website. A simple email entry form will let you capture email addresses, and you can provide further details about the giveaway rules and the giveaway itself. You'll also make use of this landing page in additional steps below.
#2: Add a call-to-action button to your Facebook page.
You can use a Sign Up button on your Facebook profile that links users to your giveaway landing page. This button can also be linked with other content when you're not hosting a giveaway, such as a gated featured resource that requires email access.
Related: 3 Simple Ways to Increase Your Exposure Online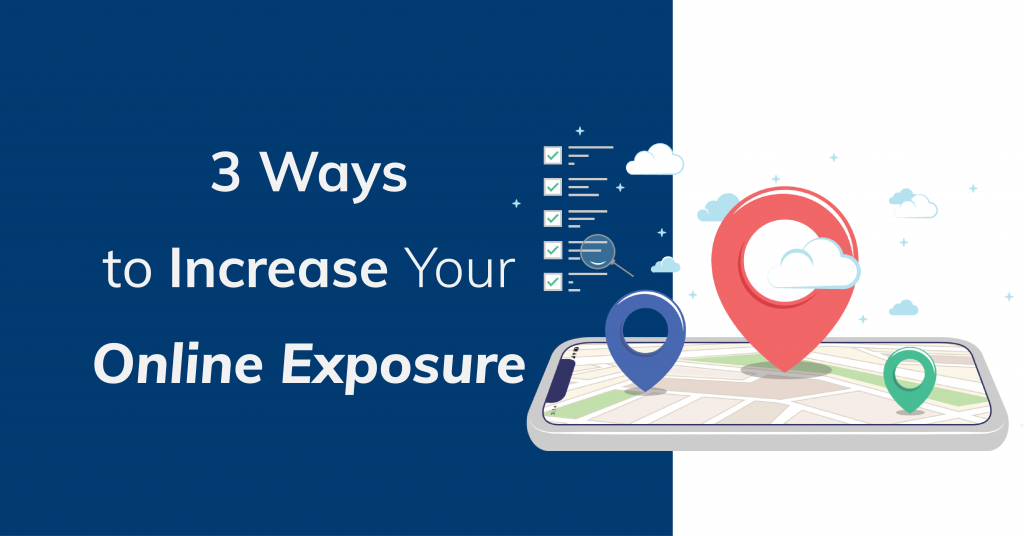 #3: Create an email automation.
Once you have a subscriber, you can send them through different email automations. An email automation is simply a series of emails that you send to a subscriber based on different triggers. These emails not only provide information to subscribers, but also help with retention so people don't immediately unsubscribe after your giveaway is done.
For example, once someone enters your giveaway, you can send them through an automation that tells them more details about the giveaway. Then send them another email on days 2, 3, 4 or however long you want the automation to be — a seven-day sequence is a good goal. When they reach the end of the automation, have the automation subscribe them to a general email list that you can then use for your email marketing.
In the subsequent emails, add value by sending out blog posts, freebies or other information. You can also pair your emails with social media posts that echo your email content.
#4: Create a challenge.
You could also create a landing page featuring a unique seasonal challenge with a downloadable resource — an ebook, for instance — such as "7-Day Healthy Eating Challenge" that people would opt into. You could then take info from your ebook and create an email sequence to distribute the healthy tips and create other assets to go with it on social media, such as social media posts and even a private Facebook group (more on that in tip #11).
#5: Host an online event.
Have a topic you know something about? Or some type of special event you can host virtually? Create an educational webinar, a "virtual tasting" event with food or drinks, or even a how-to session explaining one of your products.
Create a landing page or use a service like Eventbrite.com where people input their email address to join your event or class. Be sure to promote the event on social media, in your newsletter and on your website.
Related: 5 Easy Steps to Run a Successful Social Media Contest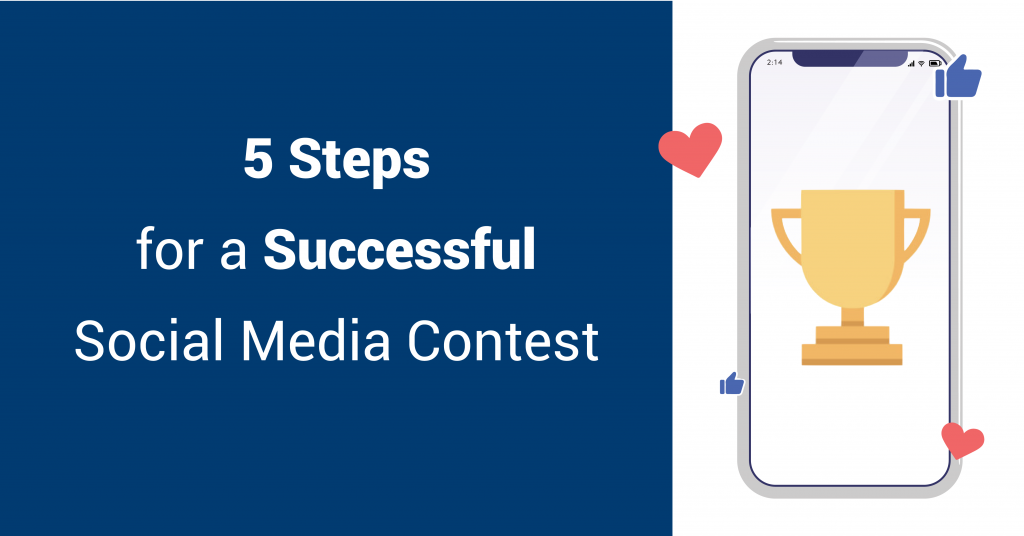 #6: Add an "
Instant Win" to your website.
Ever seen a "spin the wheel" animation on a website? People can enter their email address in exchange for instant savings, such as a percentage off at checkout.
See Viral Sweep for instant win ideas. Note that after a user enters their email address, they can be presented with social media sharing options.
#7: Use your cover photos.
Turn your Facebook and Twitter cover photos into calls to action to sign up for your email list, for a contest, for a special challenge or anything else that gets people to subscribe.
Canva.com is an easy graphic design tool, or you can use a service like Fivrr or Upwork to locate a freelancer who can create the artwork for you.
#8: Post snippets to social media.
Draw out useful tidbits from your monthly newsletter content or blog that you can repurpose on social media. Ask your followers to become email subscribers — send them over to that landing page you created.
Related: Upgrade Your Social Media in 4 Simple Steps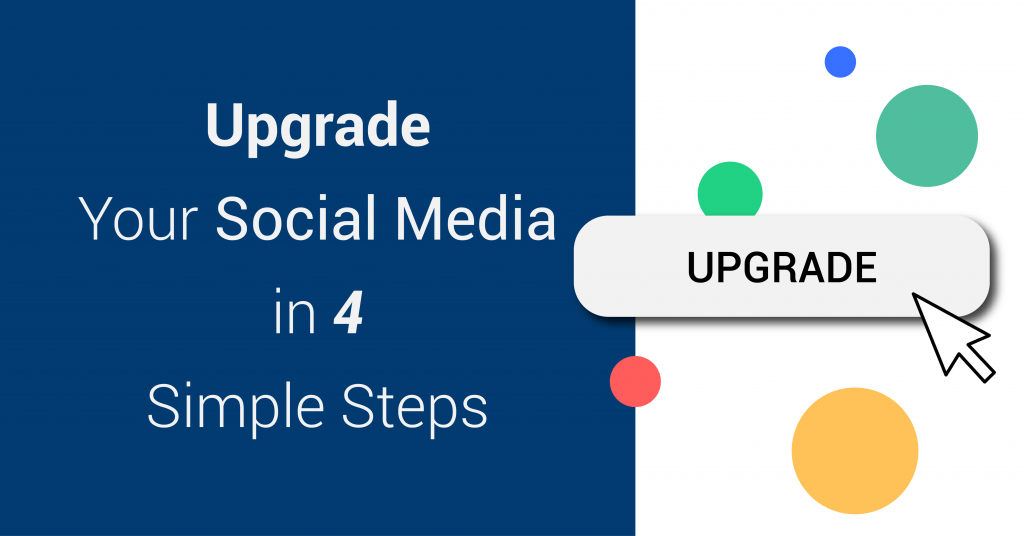 #9: Pin a link to your landing page to the top of your profile.
As with your cover photos, you can pin your landing page to the top of your Facebook and Twitter profiles. You can also put this link in your Instagram bio and/or link to it from Stories. If you have more than 10K followers, you can add this link as a swipe-up feature.
Note: If you have multiple links you want to share with your followers, gather them together in a single link using a link-bundling tool like Linktree.
#10: Add an "Email" link on your Instagram profile.
This technique to grow your email list might not get you an influx of subscribers, but it falls under the category of "why not?" You'll simply go into your Instagram settings to add this button and provide another means for people to message you.
Then, if and when you get an email, you can invite them to join your subscriber list. Try adding a call to action to "subscribe to emails" within your email signature, so that anytime you reply back to someone, you have another opportunity to obtain new subscribers.
#11: Create a Facebook group.
Facebook groups can be a great place to connect with a smaller group of followers who are interested in your topic. If you have a massage business, you could start a Facebook group featuring tips on stress relief and healthy living, for example.
Within your Facebook group, you can try various tactics to gain email subscribers. The massage business could create "7 Days of Stress Relief" where people opt in to receive emails. Each day, they would get a different email with new stress-relief tips.
Be sure to promote your Facebook group via your main Facebook page, too, with social media posts inviting your followers to join the group.
#12: Partner with a business.
There are plenty of complementary businesses out there that would be willing to add your email newsletter link to their own website, newsletter and social media channels in exchange for you doing the same. Reach out to them and let them know you'll feature the partner in your own newsletter.
This technique can also work well for co-hosting contests and giveaways. Plus, if another business provides the giveaway item, it won't cost you anything.
Grow Your Email List One Tip at a Time
As you can see, many of these techniques make use of existing resources such as your social media pages. You can get them done in seconds and, in many cases, without spending any extra money.
Start with the tip that's easiest for you, and then continue through the list until you've checked off all 12. Before long, you'll be able to grow your email list to a sizable number of subscribers who are interested in your brand.