Why Reviews Matter and How to Make the Most of Them
Online reviews have been around since the dawn of the internet — it seems that people have always had opinions they want to share. But it's only recently that they've become more important — and more visible — than ever, especially for business owners. Reviews are especially crucial now because of social media and our dependence on digital word of mouth. If you're wondering why reviews matter, consider how people search for things online: they often look for other people's recommendations or experiences in their search results before making a purchase decision. 
This presents both challenges and opportunities for business owners, who are charged with constantly monitoring and responding to online reviews so as not to leave any feedback unaddressed. In the following guide, we walk you through the many ways that online reviews matter and how businesses can make the most of them to drive local business.
Why Online Reviews Matter
Reviews are a crucial part of both the online shopping experience and the ability to drive traffic to your brick-and-mortar location. A whopping 92% of consumers will think twice about buying a product if there are no reviews left by customers. And an even higher percentage, 97%, say that customer reviews influence their purchasing decisions.
This is why it's critical not only to have customer reviews for your business but also to ensure that every review is handled appropriately. Having positive reviews helps you build credibility and trust with your audience, which can lead to more sales and conversions. In addition, should you ever receive a negative review, responding in a professional manner demonstrates that you are willing to resolve issues quickly.
Like it or not, customer reviews are the lifeblood of your business. They make up the bulk of the information people use to make buying decisions, and they help you build a reputation as an expert in your field. Having a system in place to view and respond to all of your customer reviews ensures that no customer is left hanging and you're able to capitalize on opportunities to thank your customers for their business.
How Online Reviews Impact SEO
When it comes to search engine optimization (SEO), the goal is to get your website ranked higher in the search engines. The higher you rank, the more traffic you can expect from users searching for relevant keywords. But did you know that Google ratings and reviews can also affect your SEO? It's true! If you're not taking advantage of this powerful tool, then you're missing out on a great opportunity to boost your site's visibility. Online reviews are vital to your SEO strategy, impacting your business in several key areas, which we'll dive into below.
Online reviews influence customers' purchasing decisions
In today's digital age, online reviews are one of the most influential factors in shaping consumer behavior and have transformed the way people make purchase decisions. Additional data suggests 91% of people read online reviews regularly, and 84% of users report trusting online reviews as much as personal recommendations from friends or family.
So how does Google come into play here? Google is the review site of choice: According to multiple online reviews statistics and ReviewTrackers data, over 63% of consumers say they are likely to check Google reviews more than any other review site. Not only do they check them, but they are more likely to click through and make a purchasing decision based on the Google reviews they read. 
They affect search engine rankings for your business
Moreover, Google views online reviews as a sign that your business is worthy of appearing in search engine results. If your brand consistently gets 4.5+ stars and a higher number of reviews than competing sites, it's more likely that Google will favor your business in search engine results pages (SERPs). 
In other words, your reviews determine, in part, how high you rank in search engine results pages — and the higher your rankings, the greater your social trust, which leads to further lead generation. Although reviews are not necessarily a part of Google's ranking algorithm, they do influence search results, primarily through:
Map searches.

When people search for businesses nearby, Google Maps displays the "highest rated" results first. This means that ratings and reviews can impact whether or not Google deems a business to be relevant and shows it prominently in results featuring nearby businesses.

Mobile search.

Google accounts for average ratings and reviews counts when displaying results for mobile searches.

Local carousel.

Ratings and reviews may impact a business's position in the carousel, which is the horizontal row of images at the top of search results.
In short, Google reviews are a powerful component of search engine rankings, conversions, and lead generation that you cannot afford to ignore.
Related: The Benefits of Reviews for Local SEO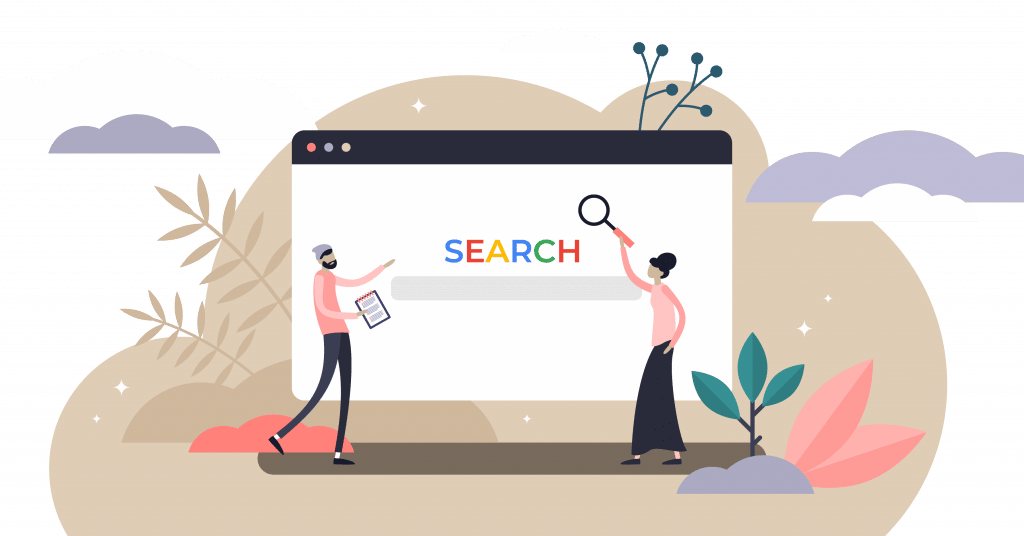 Benefits of Online Reviews for Businesses 
Reviews are a great way for businesses to increase their visibility and build trust with potential customers. They're also a valuable source of information for consumers. Below are just some of the potential benefits of having a steady stream of online reviews and why you need to be paying attention to them.
You'll get valuable feedback
While there are occasionally customers who decide they have a bone to pick even with businesses that provide stellar products and services, many online reviewers actually provide insights that you can use to better your business. As you read your reviews, you'll get a better picture of what the general perception of your company is, understand where to improve, and find out what customers are loving that you could highlight even more in your marketing or use as positive feedback for your team members.
You'll build trust with potential customers
When you have a growing collection of positive reviews, it will make it easier for customers to trust you. Think about the last time you went searching for a certain new local business: Were you more likely to trust the businesses that had several 4- and 5-star reviews and appeared high up in search results over any business with few reviews and farther down the search rankings? In fact, did you even bother to look at any business that didn't appear at the top of the list with glowing reviews?
It's free advertising 
The more people see your company's name at the top of search results, the greater your brand awareness will be. It's essentially free advertising when customers leave online reviews, and even more so when you engage with your reviewers, thank them for their feedback, and demonstrate you're a responsive business that cares about its customers.
You'll boost your rankings
As discussed previously, reviews influence search engine results by enabling your business to rank higher the more often your business is mentioned online, which in turn leads to higher conversions and more leads.
You can increase sales through social proof
According to a Search Engine Land report, businesses with more reviews generate 54% more revenue. Furthermore, those with more than the average number of reviews bring in 82% more in annual revenue than businesses with a below-average review quantity. In part, the increased revenue is due to businesses having claimed their Google Business Profile and other listings across the web; Search Engine Land reports that businesses that didn't claim their listings averaged $72,000 less in annual revenue. It's also due to consumers' inclination to buy from businesses that respond to their reviews, perhaps under the assumption that such businesses provide better service.
Businesses that take things a step further can bolster sales even more by showcasing positive comments from customers. This can be done by displaying star ratings, reviews, and testimonials on your website, in email marketing campaigns, or on social media pages.
Best Practices and Tips to Maximize Reviews
Online reviews have a significant impact on consumer behavior — in fact, customers trust other customers more than they trust brands. So if you want to win over new buyers, you need to encourage current customers to leave reviews on your products or services and then follow up with every piece of feedback. Here are some tips to make the most of online reviews for your business.
Respond to all reviews
According to a Bright Local survey, 89% of consumers read businesses' responses to reviews. When writing a response, personalize it with a name if available, acknowledge what the customer wrote, and add remarks if steps will be taken internally. See negative review responses as an opportunity to rebuild trust with your audience. Why?
Input keywords in your review responses 
Your customers' reviews will sometimes contain keywords, but responding gives you the chance to ensure Google knows exactly what your business is about. Relevant keywords to consider in your review responses include:
Business name

Location

Keywords related to the products or services you sell; use a keyword analysis tool to find keywords for which you want to rank
Know when to ask customers to leave you a review
Every sale is an opportunity to ask for online reviews, not only at the point of sale but afterwards. Here are some optimal times to ask: 
After a purchase

After a product has been delivered

When a customer re-purchases or re-orders

After a customer tags your brand on social media

When customers are browsing your site for other products/services

If they refer another customer

Before a customer walks out the door
Share reviews to other social networks
When you get a glowing review, share it online! It just makes sense that you should spread the good news and share what others are saying about your work. Here at Rallio, we always talk about the importance of getting more local content out on your pages, and this is a great and easy way to do so! Just copy and paste somebody's 5-star review, put it in a template, post it on your social profiles, and watch the great engagement flow in.
Keep your information on review sites up to date
Update your social and review profiles and business listings so consumers can always find up-to-date, correct, and consistent information for your business. Rallio's Business Listing service makes it easy to update all of your information across the web in seconds.
Learn more: Why Your Online Reviews Are More Important Than Ever
Take Care of Your Reviews, and They'll Take Care of You
It's easier than ever for consumers to post an honest review about their experiences with your company, and you'll find that if you just ask, most people are happy to provide feedback. By being proactive with customers and asking for reviews, you can often head off problems before they get published online while also seizing the opportunity to highlight customers' positive experiences.
Positive reviews are so important for any business owner or marketer aiming to increase sales with online marketing efforts, connect with their customers, and build a thriving local business where customers are eagerly coming through their doors. With Rallio's technology continually pulling reviews into your dashboard, you'll always know what customers are saying about you — and always have an opportunity to thank them for their business.