The Benefits of Reviews for Local SEO
In today's digital age, online reviews are one of the best ways to get your business found, and they're also an extension of your brand. Reviews can be a great way to gain exposure, trust, and credibility with potential customers, as they are often the first thing potential customers see when they search for businesses like yours on Google. In fact, local SEO can greatly influence whether people click through to your website and trust you enough to buy from you.
Over the last several years, local search has become one of the most influential factors in the lead generation process. Imagine you were planning a trip to Scandinavia over the holidays and you were on Google.com looking for information about Scandinavian events and activities happening around Christmastime. You may notice that Google has localized its results for certain queries that are more specific about location, like hotels or restaurants. This is called local search, and it is quickly becoming a fundamental part of every marketer's arsenal.
For businesses that rely on positive online reviews to boost their local search results, it's clear that more and more people are going online not only to share their experiences but also to find information about businesses, products, services, and more. There's no denying that having your business appear in local search results with positive reviews is an extremely effective way to attract new customers, retain those you have, and pull ahead of your competitors in terms of search rankings. Obviously, the flip side of all this is the risk of negative reviews, but these can often work in your favor if you respond in the right way. Read on to learn more about local SEO and how it can help your business.
Do Reviews Help With Rankings and Local SEO?
Yes! While there are a lot of factors involved in search rankings, online customer reviews can be a strong signal to search engines that communicates trustworthiness and authority. Search engines love online reviews for one primary reason: Consumers rely heavily on online reviews to make buying decisions.
Customer reviews, both positive and negative, are factored into the algorithm that Google uses to determine how it ranks local businesses. Google wants to show the best companies to their searchers, and reviews are a reasonable differentiator. As part of this process, Google looks at the quantity, quality, frequency, and recency of online reviews.
Indeed, businesses that consistently get a large number of high-star ratings and reviews are likely to get more consideration from popular search engines. According to a study, the fifth most significant parameter that determines the rank of a business is online reviews. As of 2017, the impact of Google reviews on SEO is increasing by over 20% year over year. Since more and more customers use online reviews to make informed purchase decisions, this percentage is only going to rise.
Related: Responding to Online Reviews in 3 Easy Steps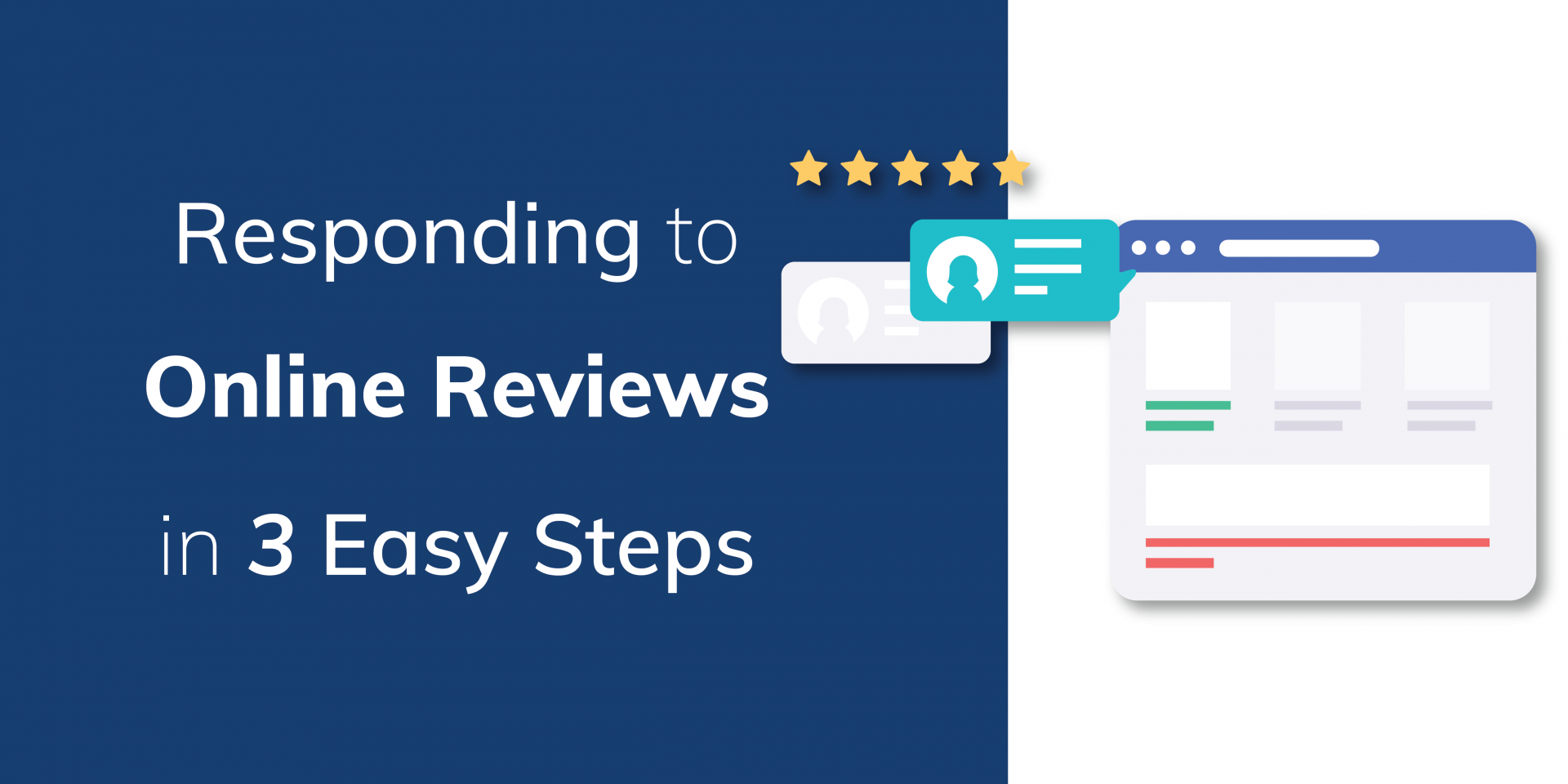 Why Do Reviews Help With Local SEO?
Reviews are an important part of the customer journey when it comes to making purchasing decisions online. Customers need to know how others feel about the products or services you provide before they can make up their own minds about whether or not to do business with you.
What's more, Google uses customer reviews to determine if a website is spammy and should be removed from search results because it doesn't offer any value to users. Google also depends on signals such as reviews to decide whether a site is worth high rankings. When a customer reviews your business, either positively or negatively, this tells Google that not only is your business a real, legitimate operation but also that other people have interacted with it and their feedback can help future potential customers make decisions. 
If you want to stay ahead of the competition in terms of search engine optimization (SEO), then it's essential you encourage your customers to leave feedback online about their experiences at your business.
Learn how to get more online reviews with Revv: Case Study: How REVV Accelerates Positive Online Reviews
What Type of Review Categories Affect Rankings?
While many different factors come into play with SEO, the following categories are the primary influencers of a site's search engine rankings as they relate to reviews.
Review Quantity
Review quantity simply refers to the number of reviews your Google Business Page has. Google loves to see a business with a lot of reviews. The more reviews you have, the higher you can rank in search engine results. 
For example, if two businesses have a 4.9 star rating but one has 30 reviews and the other has 200 reviews, the consumer is likely going to choose the one with 200 reviews. Because of this psychology of the business "proving its worth," Google ranks them a little higher. As such, having the most reviews (with a positive overall rating) in your industry is an easy way to position yourself as the most attractive choice.
Review Velocity
Review velocity refers to the flow of consistent reviews coming into your business. If you're actively getting reviews on your business page, it shows Google that you're taking it seriously and likely a legitimate business to recommend its users to.
Recency is important, too. According to a study done by BrightLocal, 73% of people find reviews over three months old to be no longer a useful representation of the business.
Positive Sentiment
If your reviewers are raving about your service and employees, using words like "best," "great," and "very happy," Google will be inclined to believe that you're doing a pretty good job. If Google believes you're doing a good job based on the word of your past customers, they'll reward you with higher rankings in the local pack.
On the flip side, just as a positive sentiment helps your ranking, if your reviewers are consistently using negative language to describe your business, this will hurt your positioning.
Responding to Reviews
Google encourages people to respond to their reviews and rewards businesses that do. But also, the text of your response is included in the total word pool for search term matches. This means you can craft your responses to include useful keywords for SEO.
Online Reviews Matter More Than You Think
The value of online reviews is undisputed; every local business with an online presence, from small boutiques to major franchises, relies on reviews for an online marketing advantage. Online review sites like Yelp, Google, TripAdvisor, and so many more allow local businesses to provide consumers with essential insider info and help a customer pick the right business based on other customers' experiences. Ultimately, this will ensure that the customer is satisfied, they stick around longer, and they return for future business. In turn, these reviews show Google that you are a responsive, thriving business that cares about its customers and are worthy of the search giant's stamp of approval. 
Not only do reviews keep you connected with your customers and improve your business, but they boost your search rankings and help new customers find your business. For businesses hoping to pull ahead of their competition, you simply cannot afford to overlook online reviews as a key component of your digital marketing strategy. For more help managing, optimizing and responding to your online reviews, contact us at Rallio.