If you're like most small businesses, your social media marketing is hit or miss. You probably have more work to do than you think. And social media is a marathon, not a sprint, so results don't come lightning quick.
Tired of spending hours on Facebook, Instagram, Twitter, and LinkedIn trying to be a social superstar only to get lost in the clutter? Want to solve your marketing problems that revolve around social media? Then our free 12-Day Social Media Plan is just what you need. 
Day 1: Establish goals
Social media marketing is a great way to build your business and engage with your customers. But if you don't have a clear strategy, it can be difficult to measure the success of your efforts. That's why the first step toward transforming your strategy is establishing clear social marketing goals. Here are several examples of goals you can set:
Raise brand awareness and engagement

Generate and nurture leads

Increase product sales

Boost traffic to your website

Increase followers on social media

Increase customer engagement and loyalty

Establish brand authority and trust

Enhance the customer experience
Once you've defined your goals, you can use them to drive your content production, ensuring that all your posts support the goals you've defined. 
Day 2: Define success metrics
How will you measure the success of your social efforts? Decide which metrics you will use to determine whether your strategy is working to support your goals. Consider owned, paid, and earned media as you define these metrics; all three are important elements of your strategy.
For example, you can use audience engagement metrics as an indication of whether you're making progress on a goal of increasing brand engagement. You could choose to track engagement over a period of time, such as over a month or a quarter, to see your progress.
Day 3: List out your challenges
What challenges are you facing when it comes to social media marketing? Whatever barriers are in your way, write them all down. This could be anything that's keeping you from making an impact with your social content. Examples of obstacles could be:
Having time or resources to post consistently

Lack of engagement on posts

Drop in organic and/or paid reach

Trying to align social with other parts of your business

Inability to get quality leads

Lack of ROI or understanding of how to measure ROI
Learn more: 5 Social Media Challenges Brands Are Facing in 2022
Day 4: Brainstorm
Take your list of challenges, and start brainstorming solutions to all of them. Get out a big whiteboard, gather your team together, and list every possible solution you can think of to the problems you are facing with your social media marketing. Be sure to consider how each solution will address the challenge and what the end result will be.
For example, one solution to a lack of time to post consistently would be to dedicate an in-house resource to posting, either by hiring a social media manager or adding tasks to someone's workload. Another option is to use technology like Rallio's scheduling platform to streamline the work; you can also outsource the work of creating content. Compare costs and potential benefits of any possible solutions to find what works best for you.
Learn more: www.rallio.com 
Day 5: Conduct a competitive analysis
When you're working to build your brand on social media, it's important to know what your competitors are up to. A social media competitive analysis will help you see how you stack up against them and identify opportunities to get ahead.
The purpose of a social media competitive analysis is to reveal both your strengths and weaknesses on social platforms, as compared to your top competitors. You can use your social media competitive analysis to: 
Identify your primary competitors on social media

See which platforms they're on and how they're using them

Stack-rank yourself against your competitors

Do more of what's working well in terms of content, ads and lead generation

Determine any threats to your business on social media, i.e., any potential ways your competitors might outperform you

Eliminate underperforming content and ads

Add in new content and strategies to strengthen your position on social media
See our five-step process to complete your analysis: How to Conduct a Social Media Competitive Analysis in 5 Easy Steps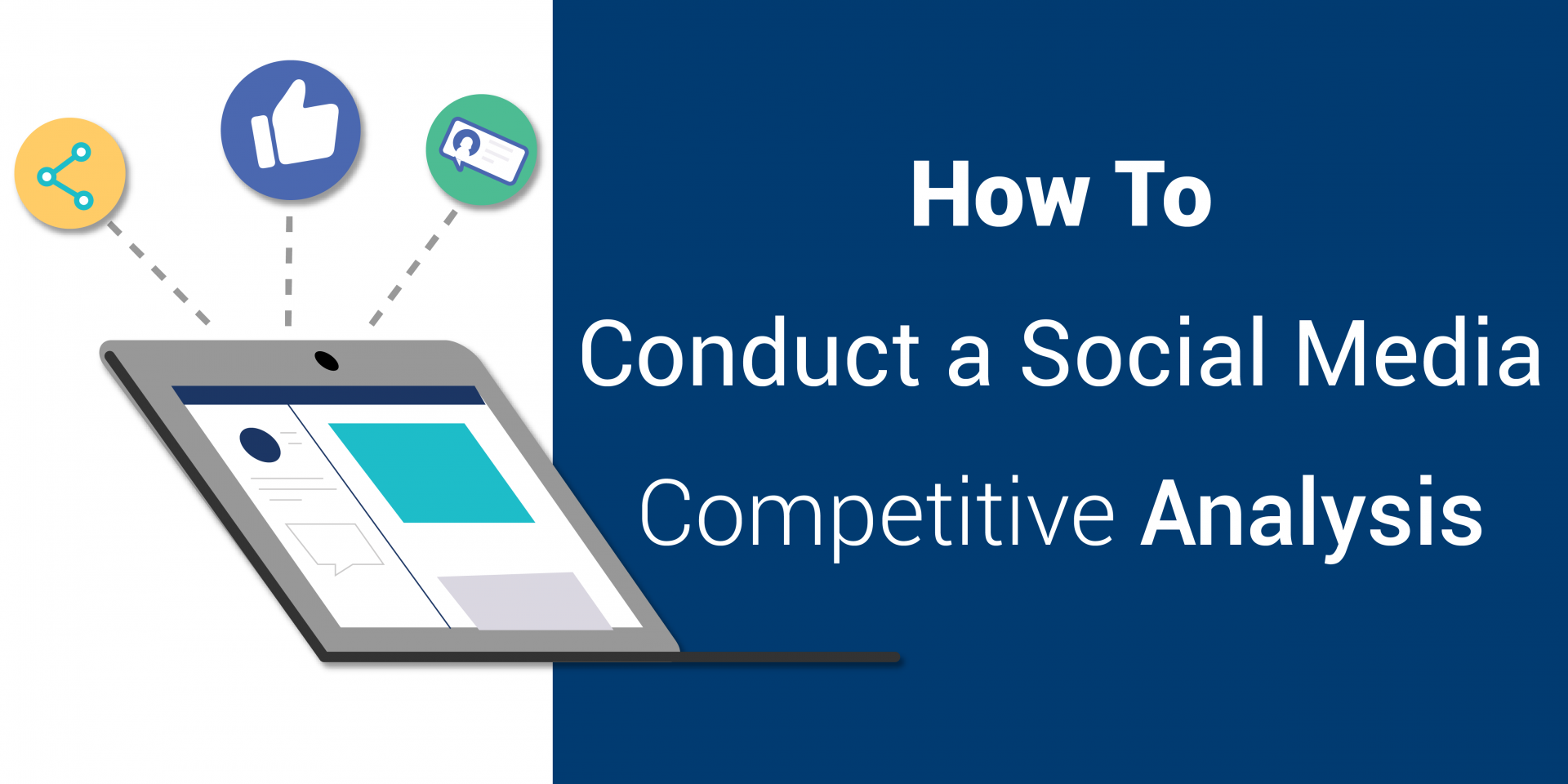 Day 6: Conduct a SWOT analysis
It's easy enough to set up your social media pages and put a checkmark next to that box on your to-do list. What's not so easy for busy entrepreneurs is keeping up with posting, engaging with their audience, boosting their content, and responding to followers' questions and reviews.
To avoid falling into a "set it and forget it" mindset, we recommend performing a social media SWOT analysis — identifying strengths, weaknesses, opportunities and threats. Walking yourself through this process will help you stay sharp on social media and amplify your results.
With a social media SWOT analysis, you're able to analyze your social media marketing strategy based on four quadrants: 
Strengths:

What are you doing right on social media? What are your competitive advantages, and how well are you conveying them?

Weaknesses:

What factors might be holding you back on social media? Do you lack internal resources, budget or time?

Opportunities:

What do you stand to gain on social media? Is it new followers, greater engagement, new leads, brand awareness?

Threats:

What are some of the external forces that could hinder your progress on social media, such as competitors or economic factors? 
Read our guide: How to Do a Social Media SWOT Analysis and Amplify Your Results
Day 7: Do an audit on your content
Don't get intimidated by the word "audit." The idea is simply to identify which content performs the best and worst.
Using a spreadsheet — Google Sheets works well — create columns for the following: 
The platform and URL for each platform you're auditing

Follower counts for each account

Engagement metrics for each account

URL or screenshot of popular content

URL or screenshot of anything that's a dud

Any other relevant info you want to know
Neil Patel's social media audit guidelines are an excellent resource for taking a closer look at all aspects of your social media so you can make improvements where needed.
Day 8: Spruce up your social profiles
Although the content you post on your page is important, don't neglect the real estate available right on your page. Things like your profile picture, bio and contact information are important to include so you make it easy for people to see who you are and what you're all about as well as locate your business. Check the following to ensure your profiles are optimized:
Use a consistent profile picture across social accounts, such as your logo.

This makes you easy to recognize no matter what platform your audience is on.

Complete all sections of your profile.

Fill out every available field, including your website and address. The more details you offer, the easier it is for people to understand what you do.

Include keywords and hashtags.

Conduct keyword and hashtag research to identify the words and phrases you want to be associated with as people search conversations, products and services related to your brand.
Day 9: Find your target buyer
In order to advertise on social media, which you should if you want to reach more people, you'll need to identify your ideal buyer persona, including information such as:
Demographics

Career

Lifestyle

Hobbies and interests

Purchase behaviors

Buying power

Pain points (aka problems you can solve for them)
Day 10: Respond to everyone
As you start posting quality local content featuring real, authentic people from your business, and as you start advertising on social media, you are bound to get more comments, questions, messages and reviews. This is a good thing! But you need to make sure you are responding to everyone. Whether you're thanking people for supporting you, responding to an online review, or simply having a conversation with customers in the comments, it shows people you're listening and care about your customers when you engage with them.
The flip side is not engaging or responding, and people don't care for that. If you don't engage or respond to customer concerns or praise, it's like ignoring them when they're knocking on your door.
Day 11: Select content types
Thinking about the buyer persona you created, you can consider the types of content you think your audience would enjoy. From how-to videos to inspirational quotes, there are many different types of content you can post to start engaging more with your audience. 
To make sure you have a good mix of content types, try alternating content types on different days. For instance, maybe on Mondays you post #mondaymotivation posts, and on Thursdays you post #thirstyThursday posts when your team goes to happy hour. Here are some possible content types to consider:
Memes and GIFs

Infographics

How-to videos and articles

Polls

Contests

User-generated content

Real-life photos of your team members and customers

Pet photos
From there, you can create an editorial content calendar that lays out all of your different content types for the month. Rallio has a built-in calendar tool to make it easy to schedule all of your content for the month and keep it organized. Aim to post at least three times a week for the best results.
Day 12: Review your social media plan and results
The only way to improve your social media is to review past performance. Use the metrics you defined above to measure how your campaigns are doing, which posts are the most popular, and how and when your audience is the most engaged. The more informed you are, the more you can refine and improve your social media plan as you go.
By now, you should have the basic tools you need to tackle your social media marketing.  Follow the steps each day to get the results you want from your social media campaigns — specifically, more leads, more sales, and more followers. Once you've developed your own strategy, we think you'll find that you see better performance from your social media efforts than ever before.