GaryVee's Top Tips on Franchise Social Media Marketing
When Gary Vaynerchuk speaks about social media marketing, it's best to sit up and listen, especially if you feel like your brand could use some help maximizing its online reach. The CEO of VaynerMedia was among the featured guests on a recent episode of MODRN Business Podcast, hosted by Rallio's own Ryan Hicks, Vice President of Business Development.

In the episode, which was recorded before his keynote at the 2019 International Franchise Association Annual Convention in Las Vegas, GaryVee offers several tips to help franchisors and their franchisees get started in social media marketing. Read on for a look at a few of his top tips that any franchise system can undertake to make an immediate impact on social media.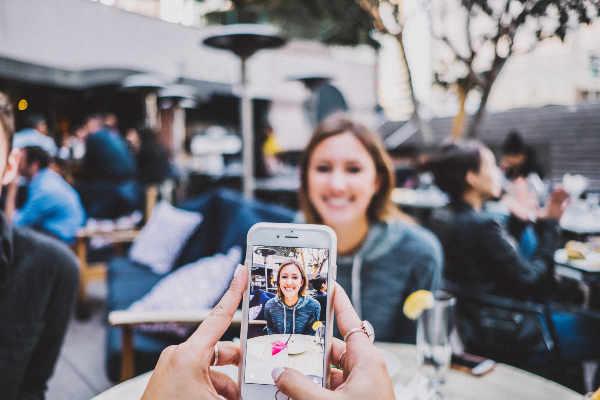 Give More Than You Take
"People are often self-serving on social media," says Gary, and that approach doesn't do anything to win over your target audience. "Your content needs to bring value to the audience at no cost so they can go and do something with it."

The most successful social media accounts serve up content that either informs and educates or entertains rather than going for the sale, says Gary. He adds, "There are no accounts doing well on social media that don't do one of those two things.
Pro tip: Don't over-promote. Promotional posts have their place, such as when you're paying to boost a post or you have an exciting offer to share with users. You can't post them every day, however. Keep the focus on them, not you, with the majority of your posts, and they'll be more receptive when you share a special sale or promotion. If you need more ideas for daily content, see our post, 31 Days of Social Media Ideas.

Read more: Why Your Franchise Location Needs Social Media
Make Local Content
Franchisees need to be producing local, engaging content like the post you see above. Why? "Because they want their business to grow," quips Gary. "If you're not making contextual content, you've lost."

By contextual, he means that simply pushing out the same corporate content across all locations isn't effective in terms of broadening your local reach. If you want to do business with people who actually live in your area and are likely to frequent your establishment, then you need to speak to them directly.
The "Hugo" post above from Pet Supplies Plus in Naperville, Illinois, does double duty by pushing out a locally focused post featuring a "neighbor's" canine companion. By also asking its audience to post pet photos of their own, the post invites engagement and, because Facebook's algorithm favors this type of content over generic posts, is more likely to be seen in newsfeeds.
Pro tip: Find your unique voice. Specifically, find a voice that exudes casual friendliness. Social media is not the place for business speak, stodgy words and sales pitches. The very term "social media" gives you a clue as to what kind of voice you need to have. You're just a bunch of friends chatting it up.


Read more: 5 Tips for Improving Your Writing on Social Media
"That whole concept of vanilla from corporate doesn't work," Gary continues. That's a tough lesson to learn for many new franchisees, who often join a franchise system because of the perceived structure. They may think that corporate will handle everything for them, including their local marketing, when in reality that's a task they must undertake just as an independent entrepreneur would.
Adds Gary, "The reason so many people lose in the franchise world is that people think they're in the turnkey business and they're not."
When corporate content doesn't generate any engagement, leads or sales for them, they may think social media simply doesn't work for them as a marketing medium. However, the solution is not to abandon social media, but rather embrace local, location-specific content. That is, original content that's contextual to your five-mile radius is always going to disproportionately outperform generic content that isn't meaningful to your local audience. "Like, you know the pothole on your street — that's the joke you should be making," says Gary. "The hot new yoga studio [in town], the principal in town who just celebrated her 50th anniversary — that needs to be your post."

Pro tip: Don't be a social media hater. The conversations are happening with or without you. Additionally, on social media, you have an opportunity to let your personality shine, inspire confidence in customers, entertain and educate your audience, and build customer loyalty. Lastly, you can better serve customers. Nowadays, when people have a complaint about a company, they take to social media to vent. The more engaged you are in the conversations happening about your brand, the more responsive you can be to their needs.

Read more: Why Your Franchise Location Needs Social Media
The key takeaway? Customers want to see that there are real humans behind the local social profile. Again, ask yourself if a post either informs or entertains. If it fails that litmus test, then it's not providing value — and it's probably not going to get any online engagement.

Furthermore, pay attention to what happens after you post. If people are asking questions, commenting, liking, sharing and leaving online reviews, you need to be involved in that conversation. When they engage with you, they expect to hear back — and quickly — especially if they're voicing a complaint. Be polite, be engaging and be present so your customers know you're listening.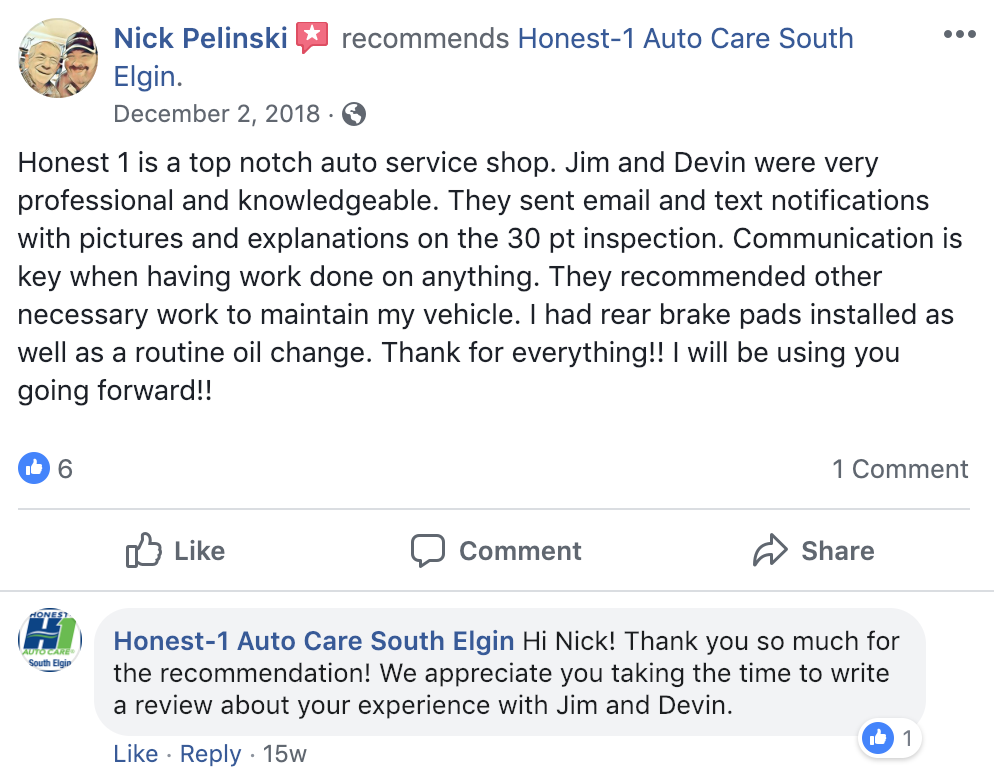 Pro tip: Respond to both positive and negative online reviews. In either case, it's important that a customer feels heard. With positive reviews, thank them for taking the time to leave a review and mention something specific about the customer if you can, such as, "It was great seeing you as always, Jessica, and we look forward to your next visit." With negative reviews, be sure to acknowledge the concern, address it without getting defensive, and take it offline if necessary. An owner's response to a review has the ability to either generate trust in a brand or demonstrate lack of concern.

Read more: Not Responding to Your Online Reviews? You Need to Read This
Pick Your Platform
With so many different platforms, from Instagram to LinkedIn, how do you know which one will give you the best return on your marketing investment? While you don't need to limit yourself to one platform, you can take a look at your demographics to see where they are spending their time the most, but don't ignore other opportunities to branch out into other platforms. "LinkedIn has helped me quite a bit because it's broadened my reach," says Gary.

Pro Tip: It's called "social" media, so be social. Your audience doesn't want to see stock photos. They'll scroll right past them! Instead, include snapshots (with permission) of your employees, customers, office environment and other real-life photos. Include not only special events such as birthdays and holiday celebrations, but also simple "day in the life" photos showing what happens in your office.

Read more: Franchise Social Media Best Practices: a Roundup of Our Best Tips

Bonus Tip: Get Your Employees Involved
A common barrier for franchisees is they lack the time and/or desire to post to social media, engage with their audience and respond to their online reviews. One solution is to let someone else do the work.
That might mean employing an agency such as the Rallio Local division to handle posting custom, local content and responding to comments and reviews. Not only does our team bring life to local pages, but they also help boost locations' online reputation by ensuring timely responses to their online engagements.
You can also empower your employees to be brand advocates. Did you know that most employees are already posting comments, images and videos about their employers? Rallio technology allows you to give employees limited access to your mobile social profiles so they can do some of the legwork to snap great local photos and upload them to our platform.
Does your franchise use social media marketing to make a local impact? Why or why not? Drop your comments below.
---
Marketing experts and executives interested in being featured on the MODRN Business Podcast may reach out to Hicks at ryanh@www.rallio.com. To be featured or for guest blogging opportunities on the Rallio blog, contact karen@www.rallio.com. Additionally, for product or service inquiries, contact ryanh@www.rallio.com or support@www.rallio.com.

---
About Rallio: Rallio is a powerful combination of social technology and local agency. The Rallio team empowers local operators to ignite their social presence, with easy-to-use mobile technology that turns employees into brand advocates. Rollup analytics provide brands with complete control over their local social media and reputation presence and clarity into which locations and operators are performing the best.