Top 9 Social Media Questions, Answered
The top social media questions can range from technical to tactical when you're new to the world of social media marketing. Although you might not feel like a master of social media platforms from day one, rest assured you can jump in and start making progress right away.
If you have a long list of social media questions, we're betting that some of them are included in the list below. We've rounded some of the top social media questions and provided answers to all of them. And within the next five to 10 minutes, you can feel more confident navigating any other social media questions you might have.
1. How many people use social media today?
According to DataReportal, more than half the people on the planet use social media, as of July 2020. That's about 3.96 billion people. In short, more people are on social media than not.
The numbers are growing. With the pandemic having shifted many operations and activities online, people who didn't use social media before 2020 have now hopped on board.
"Adoption is growing rapidly, too," notes DataReportal. "With more than 376 million new users since July 2019, that translates to almost 12 new users every second, suggesting that user numbers are growing even faster today than they were at the start of 2020."
2. How many people use Facebook?
Statista reports there were over 2.7 billion active users as of the second quarter of 2020, making it the largest social media network in the world. Active users are those who have logged in to Facebook within the last 30 days.
Facebook's other products are popular, too. Statista adds that the company reports 3.14 billion people were using at least one of its core offerings each month. That includes not only Facebook, but also Instagram, Messenger or WhatsApp.
3. How often should I post?
There's no one magic number of posts you should be publishing on a weekly basis, because the success of your posts depends on many different factors. Post frequency isn't as important as the quality of your posts, whether you're boosting your content, and whether people are engaging with it, for instance.
That being said, aim to post at least three or four high-quality images per week on Facebook and Instagram. (We'll get into what "high quality" means in the next question.) That's your minimum. Additionally, you can sprinkle in your promotional offers, recruiting posts and event posts as they come.
If you use Twitter, there's no real "cap" on the number of tweets if you're using the platform to engage in conversations. The platform refreshes continuously, so there are always new tweets appearing at the top of the feeds. Focus on using trending hashtags, replying to tweets and retweeting others' content.
LinkedIn is a good place to focus on professional relationship building and growing your network. Keep it professional, and limit your posting to two to five times per week.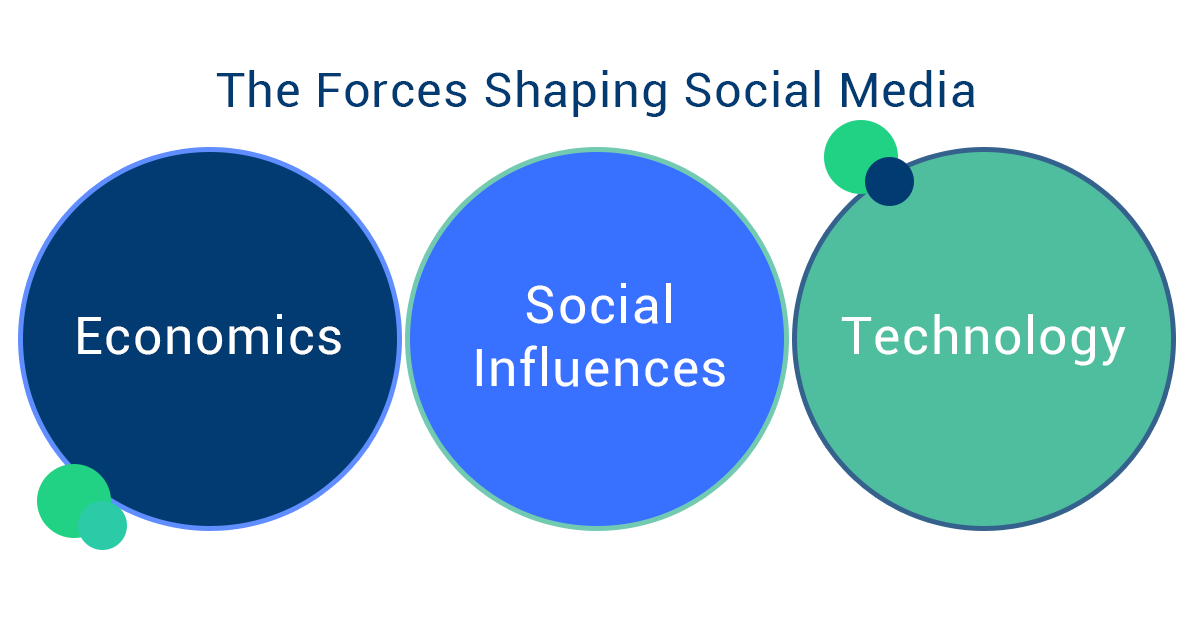 4. What do I post?
Of all the social media questions, this is one of the most common — and the one that can feel like the biggest headache. It doesn't have to be, though, if you have a handy list of content ideas nearby.
For purposes of answering this social media question, we'll focus on Facebook and Instagram (use the parameters above for guidance on Twitter and LinkedIn). In our article 3 Major Forces Shaping Social Media Marketing for Franchises, we offer several ideas for what to post on social media:
"Before and after" photos, if it makes sense for your business.

Team or customer testimonials. Try

Canva.com

for free graphic design tools.

Pictures or videos of your product or service in action.

Partner shoutouts: What partners work with you and why?

Your work with the local community. Document any photos showing how you support local businesses, nonprofits, schools or other groups.

How-to videos. What knowledge do you have that your clients do not?

How does your product or service make your clients feel? How can you show that?

Networking events, even if virtual.
For busy small-business owners, the thought of snapping all these photos and videos can be overwhelming. To take some of the burden off yourself, you can activate and incentivize employees and customers to post images on your behalf. Rallio has a suite of tools to help you organize these images and videos for use on your pages.
As Smart Insights points out: "According to the Nielsen Consumer Trust Index, 92% of consumers trust organic, user-generated content more than they trust traditional advertising. This is because brands don't pay for UGC — it is unbiased and created by users because they like the offerings of a business. As a result, UGC is perceived as more authentic and honest."
5. Why do I need to boost?
Boosting your content allows you to reach more of your audience than organic reach alone. Although your followers may initially see your content after liking your page, they won't continue to see it as frequently without boosting.
When you boost high-quality images and videos, your followers should start to engage with it via likes, comments and shares. You'll then start to extend your reach to include friends of your followers and new followers, too. Even with a modest budget of $5 a week or more, boosting allows you to target your local audience and people who aren't already connected with you.
6. Why do I need to respond to all my reviews?
When you respond to every review, both positive and negative, you build trust with your customers and people who aren't your customers yet. When someone leaves a positive review on Facebook, Google, Yelp or another review platform, be sure to thank them. If it's a negative review, be professional and offer to resolve the complaint.
Positive reviews
Imagine Sally leaves a review saying: "I love the customer service here. They carried my bags out to my car and provided contactless payment. The store was clean and employees were wearing masks. I will definitely be returning to this store."
While a simple "thank you" is better than nothing, consider going the extra mile. Personalize your response by using names and commenting on something they said.
Here, you could say: "Sally, we appreciate your taking the time to let us know you enjoyed your shopping experience. The satisfaction and safety of our guests is our top priority. We're happy to know you'll be returning in the future, and we look forward to serving you again soon!"
Negative reviews
Now imagine Sally leaves a review saying: "The customer service is horrible here. I felt like I was being ignored. The store was in disarray, and employees were chatting with each other and staring at their phones. I will never come back."
It's tempting to get defensive here, especially if you pride yourself on great customer service. Instead of reacting to the negative review, try something along these lines: "Sally, we deeply apologize you had a negative experience shopping with us. Your situation is not the norm at our store, and we will be looking into this matter to ensure these events never happen again. We would love to speak with you to make things right. Please contact us at [email] or [phone number]."
Both responses aim to make your customers happy and bolster your online reputation. In addition, responding to all your online reviews may work in your favor in terms of local SEO.
Consider using a solution like the Rallio Dashboard to pull in all your reviews in one place. With Rallio, you can respond to Facebook and Google reviews without having to leave the platform and log in somewhere else.
7. Do I have to respond to all my comments and messages, too?
Yes. Respond to all your comments, direct messages and other engagements on your social media pages. Again, you're handling customer service issues, building trust and confidence in your brand, and taking advantage of opportunities for potential leads and sales.
Fast response times on your messages and engagements can also work in your favor with the algorithms on social media platforms. For example, have you ever seen a "Very responsive to messages" notice on a Facebook business page? Pages earn this badge of honor by — you guessed it — responding to messages quickly.
8. How do I get started?
Start with your goals for social media marketing, and then develop a strategy and KPIs to support those goals. Define your target audience and how you want to reach them. Create guidelines for posting, especially if you plan to include other team members and influencers in your social media marketing team. And create brand guidelines for visuals, messaging and style.
From there, set up your pages, set up an ad account, and get to posting. Follow the guidelines in previous questions to make sure you're posting the most relevant, engaging content and getting it in front of your audience.
9. I don't have time for all this. What do I do?
Many small businesses do not have the time to devote to social media marketing, and understandably so. It's a full-time job to develop your strategy, post local content, boost it, respond to everything, study your analytics, and stay on top of any changes to social media technology.
Most people find that to be successful on social media, it takes a team. While you may initially be able to handle some of the tasks yourself, over time and as you grow, you'll need more help. You can either assign the task to someone on your team, or outsource to a third party like Rallio.
Got More Social Media Questions? We're Here to Help
Whether you want to be more hands-off or be actively involved with your social media, we're here to answer your social media questions and help you find the best solutions. Get in touch with us for a walk-through of your options.
Read more: Should You Outsource Your Small-Business Social Media? 4 Compelling Reasons It Makes Sense