7 Habits of Highly Successful Social Media Marketers
Certain habits are, arguably, not very productive (say, binge-watching Netflix). Others are the stuff that great businesses are built upon. Successful social media marketers have the good habits figured out — and they're reaping the rewards.
When you start putting the habits below into practice, you can begin growing your followers, engagements, leads and sales via social media. Hey, you might even have time left over for some of those less-than-productive habits. Let's dive right in.
1. They Build Relationships, Not Follower Lists
Yes, it's important to grow your follower list so you have an audience, plus potential reach outside your immediate network. However, the number of followers you have doesn't mean much if you never engage with those followers.
Successful social media marketers reply to comments and messages in a timely manner, share engaging content, and demonstrate an understanding of the kind of content people want to see.
How to develop this habit:
Check on your social media daily. If you don't have time to do it, hire someone who does.

Respond to all questions and comments on your posts, online reviews and direct messages. Even negative comments or reviews need a response.

Be a real human, not a robot. Take an interest in people. Ask them open-ended questions, just like you would if you met someone in real life
2. They Put People Before Profits
Nobody likes greedy social media marketers. If your posts are consistently promotional and have a "me, me, me" feel to them, your followers will leave.
On the other hand, if you consistently celebrate and uplift the people who make your business tick, your followers will celebrate, too.
How to develop this habit:
Have an attitude of gratitude. Of course you can post customer testimonials, but use them as an opportunity to thank your customers for supporting your business.

Give your fellow social media marketers and team members props. "Team Member Tuesday" types of posts that spotlight your employees help to build employee morale. In turn, employees will be more likely to share their own positive experiences with your brand.

Have the majority of your content be non-promotional. This way, when you do have a special offer for your followers, it will feel more like a gift than a sales ploy.
Read more: Top 9 Social Media Questions, Answered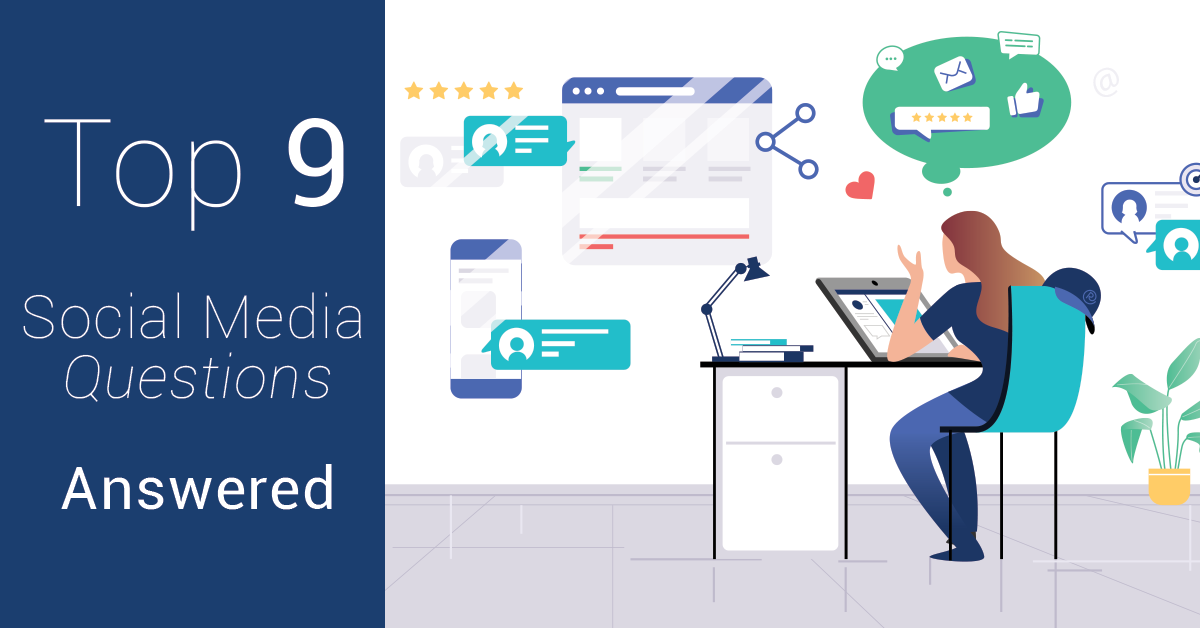 3. They Have a Heart
Successful social media marketers also have a heart. They give back, and they consistently demonstrate that they care.
There's no one way to "give," and every brand will be slightly different in terms of their efforts. We're not here to tell you how to give, but rather simply that it should be considered in your social media marketing plans. Whether you're taking a stance on diversity, equity and inclusion, or you're helping people in need during the pandemic, or you're giving to a certain charity, you'll want to hammer out the details.
Forbes reports findings from the American Association of Advertising Agencies that 56% of consumers say they are happy to learn how brands are helping during the pandemic. For example, Audible is offering hundreds of free titles to children. Many big tech companies like Apple and Facebook donated N95 masks to hospitals. Joanne Fabrics gave away supplies and instructions for making cotton face masks. The list goes on.
How to develop this habit:
Get together with your team and executives to develop a policy. Decide how you want to contribute to something bigger than you.

Share the policy with the entire team.

Create brand guidelines for social media.

Use your social media pages to share what you're doing.
4. They Use Multiple Channels
In addition to posting on the major social media platforms, great social media marketers also ensure their other marketing efforts are aligned with any social campaigns they're running. With this habit, not only will you be able to reach more customers, but you'll also present a cohesive brand image.
What sometimes happens in a busy small business is that one or two people are working on sales, and one or two people are working on marketing. Bringing these great minds together will help you move the dial faster on your goals.
How to develop this habit:
Create monthly, quarterly and yearly goals for your sales and marketing.

Establish content topics that support your goals and sales objectives.

Identify distribution channels for your content, including social media, emails, blog articles, your website and digital advertising.
5. They Create Local Content
Great social media marketers have local content at the forefront of their marketing efforts. As we discuss in this article,: "The key element that makes local social media, well, local, is that it shows the real side of your business. These posts are usually snapshots of the owners, employees, customers, product recommendations, how-tos, and other authentic-feeling images and videos.
"It's the difference between a post with a stock photo or a sales graphic versus a real photo or a video of a team member. When you see it, it's instantly more relatable and engaging than something that feels like you're being sold to."
Having local content on your page improves your engagement rates and reach with your target audience. As you post this content and boost it, you'll ensure more of your content gets seen than it would with organic reach alone.
How to develop this habit:
Post real images and videos of your team, your products, your customers and your location.

Avoid stock photos.

If you're a franchisee receiving corporate branded content, be sure you are also posting local content at least three or four times a week.

Read

31 Days of Social Media Content Ideas

for more ideas.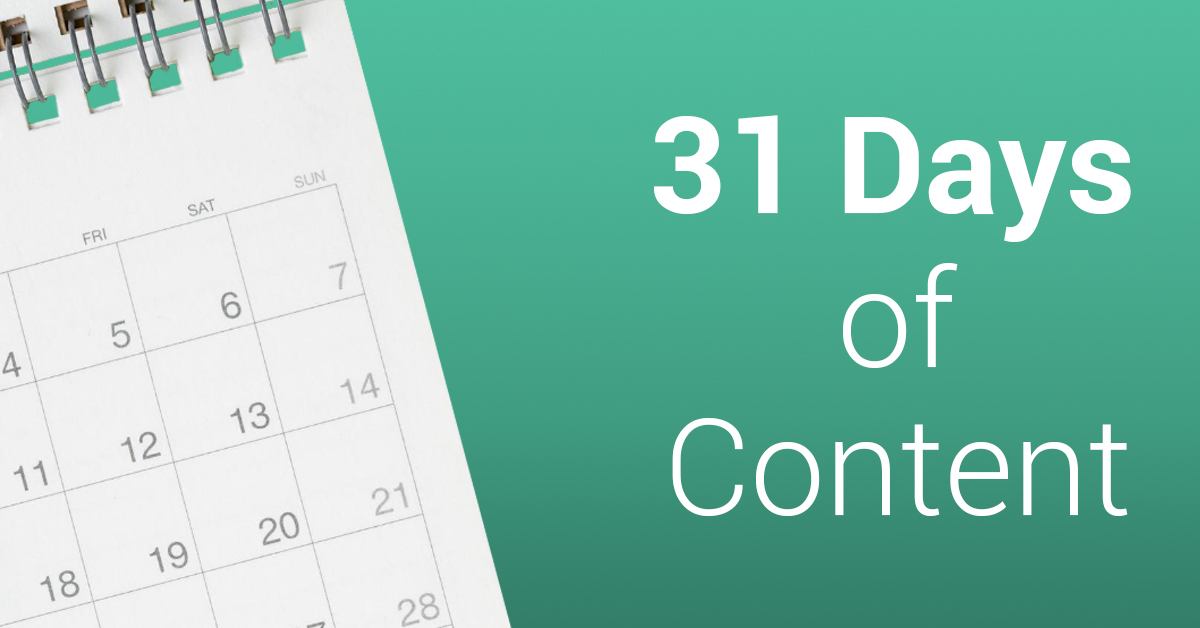 6. They Collaborate
Trying to manage your social media marketing alone will burn you out. Successful social media marketers know that they need not only a team, but also an extended network of humans who like and support their business.
This can be employees who post about their jobs and how much they love working for you. It can be customers who love your products and services. It can be an outsourced social media provider like Rallio that's dedicated to posting for you, replying to engagements and reviews, and boosting content.
How to build this habit:
Create and formalize an employee advocacy program that encourages employees to post about your business on social media.

Be willing to outsource certain tasks to experts. Save your valuable time for running your business.

Gamify the process with leaderboards and rewards. Rallio has technology and tools to help you with this part.
7. They Continually Assess Results
Social media marketers who assess their results understand what's working and what's not. Social media analytics can tell you what kind of followers you have, how they're engaging with content and how much you're growing over time. You can also assess your sales results to identify what portion of your leads are coming from social media.
Assessing your results will help you understand if anything needs to be changed. Or if you should do more of something.
How to build this habit:
Study your analytics every week and month.

Decide if you should tweak anything.

Be willing to let go of anything that's not working, and to ramp up efforts for anything that works well.
Successful Social Media Marketers Practice These Habits
Social media marketers who follow these seven habits tend to be more successful than those who approach their social media haphazardly. Remember, we're here at Rallio to help you develop those positive habits — as well as get the work done within your budget.