4 Types of Social Media Influencers to Power Up Your Brand
The concept behind social media influencers isn't exactly new, as brands have long used influential figures to promote their products. Look back into the previous century, and you'll see Coco Chanel as one of Time magazine's 100 most influential people, or even Santa back in the 1930s getting his caffeine fix with a bottle of Coca-Cola in his hand.
As far as modern-day social media influencers, Instagram as well as TikTok have been largely responsible for their rise in popularity. You can't open these apps without seeing both familiar and not-so-familiar faces promoting brands' products and services.
Influencer programs are a cost-effective way to spread brand awareness and increase your engagement, reach and followers on social media. In exchange for their promotional posts, these influencers may be given product, gift cards, affiliate commissions, direct compensation or other rewards, depending on how a company sets up its program.
With visual imagery, short videos and Reels, Stories and Live features, today's social media apps allow multiple ways to help these social media influencers engage with their audiences. Keep in mind, your influencers can be people not affiliated with the company, or they could be employees who act as brand ambassadors. Rallio has specific technology (Rallio Activate) that helps you activate employees to post branded content on their personal pages, as well as build an image database to pull from.
If you're wondering what type of influencer you need for your brand, check out the quick rundown below to find the right fit for your goals and budget.
Social Media Influencer 1: Nano
Follower count: 1K to 10K
Who they are: Nano influencers tend to have a highly engaged social media following, and they are vocal advocates for the brands and products they're promoting. Given their smaller following, they have an opportunity to get to know their followers on a more personal level. Their authentic content and recommendations resonate with their small community, who appreciates nano influencers' genuine tips and transparency.
Who should use them: Small and midsize businesses are a good fit for these social media influencers. Start with your own network of followers and even employees to identify possible nano influencers who would be willing to work with you.
Related: 5 Big Reasons You Need an Employee Advocacy Program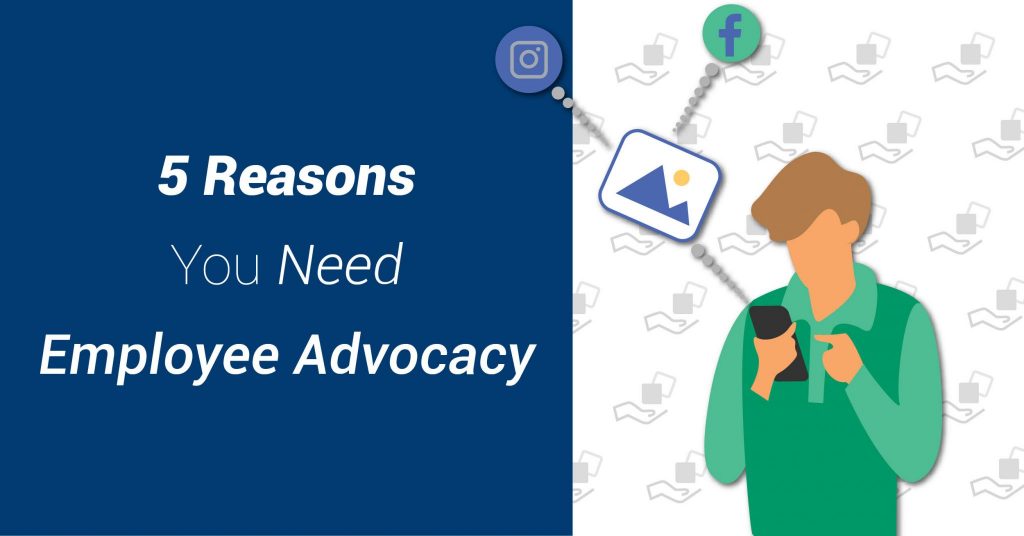 Social Media Influencer 2: Micro
Follower count: 10K to 100K
Who they are: With 10K to 100K followers, micro influencers have a larger network but are still viewed as relatable, authentic and genuine with their audience, who enjoys engaging with and sharing their content. They tend to have a specialized audience base that's open to hearing marketing messages about the products and services used by these micro influencers.
Who should use them: Micro influencers work well for specific niches and a highly targeted audience. If you're looking to create special promotions and sponsorships with your influencers, a micro influencer can be a good fit. Their high engagement rates mean more eyeballs on your content and more opportunities to convert casual followers into loyal customers. To find them, you can again look to your own followers who are already fans of yours, as well as search for certain hashtags related to your brand or niche.
Social Media Influencer 3: Macro
Follower count: 100K to 1M
Who they are: Macro influencers have a much larger network, with anywhere from 100K to 1 million followers. They appeal to a broader audience than micro influencers and may be established bloggers, vloggers, podcasters or social media celebrities who have made a name for themselves. They may also be more disconnected from their audience and won't have the same personal relationships with their community as someone with a smaller following.
Who should use them: You may have a harder time getting your foot in the door with a macro influencer, who likely gets pitched every day from brands asking for representation. If your brand is more well-established and you're prepared to meet a potential influx of new orders, then a macro influencer could be right for you. In other words, if you successfully land a macro influencer and they agree to promote your brand, you need to be prepared to meet the demand from new customers.
Related: 4 Major Instagram Trends to Watch in 2021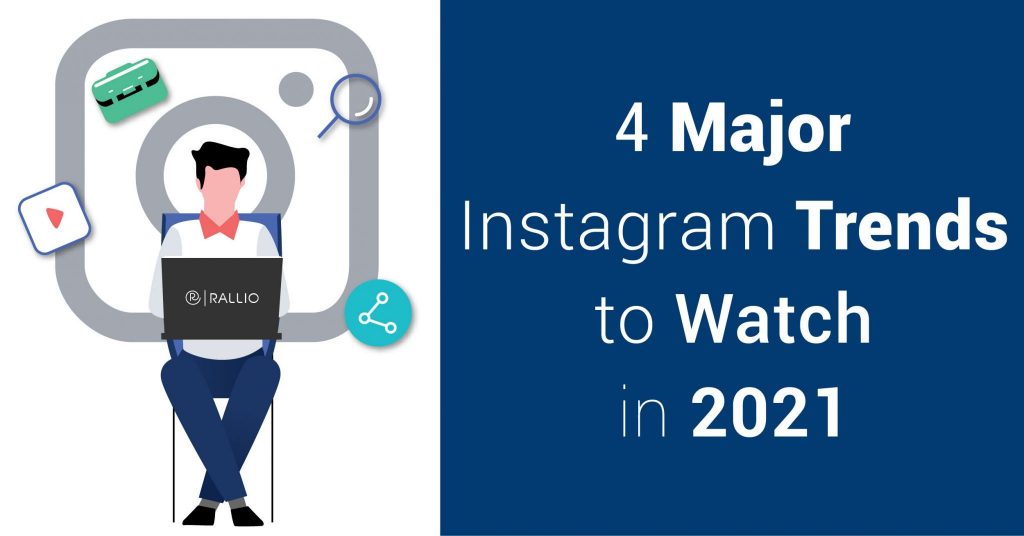 Social Media Influencer 4: Mega
Follower count: 1M and up
Who they are: Like macro influencers, mega influencers also have a much larger network of 1 million followers or more. They've worked to establish their name — they're either big-time celebs that are household names, or celebrities within a certain niche, like the fitness community. Again, they may be more disconnected from their audience than someone with a smaller following.
Who should use them: You'll need to have a large budget and an established brand with locked-down distribution to work with a mega influencer. If you're set on going with a mega influencer, and you're looking to cast a wider net with your audience, a mega influencer can help you get in front of a lot of potential followers. For small brands just starting out, however, smaller may be better.
Which Type of Social Media Influencer Is Right for You?
For the majority of brands we work with at Rallio, we recommend working with influencers and employee advocates who have a smaller, focused following. Although it can be tempting to dive in and try to work with a macro or mega influencer, you might want to "think small" when you're just getting started. There will be fewer barriers if you contact people who are eager to represent you and will have a greater influence within their networks right out of the gate.
Rallio Activate provides the perfect platform to create an employee advocacy and influencer program for your brand. We also have a new affiliate program with unlimited earning potential for those looking to earn one-time or recurring commissions off referrals. For more information about either of these options, click here to learn about Rallio Activate, and here to learn about our affiliate program.