Labor Shortages Got You Down? Use Technology to Help With Recruiting Top Talent
In these strange and unpredictable times, recruiting employees has become a job all on its own. "Help Wanted" signs in store windows, understaffed checkout counters and restaurants, and unfulfilled job vacancies are stark reminders that we haven't quite reached the other side of the pandemic.
As of July 2021, there were nearly 11 million job vacancies in the United States. That number decreased somewhat at the end of August, to 10.4 million, according to the U.S. Bureau of Labor Statistics.
In what the Washington Post calls an "acute staffing shortage," restaurants, leisure and hospitality are among the hardest-hit sectors. Both franchises and independent businesses alike are struggling to fill positions left vacant by workers who have moved on to new opportunities or are otherwise choosing not to reenter the workforce.
Whatever the reason for the labor shortages, it's become clear that a "Help Wanted" sign isn't going to cut it. If you've found yourself among the many businesses experiencing recruiting woes, you'll want to begin implementing the following tips as soon as possible. With the help of technology, you can set yourself apart as an employer of choice and start down the road to recovery.
The Current Situation
QSR magazine reports that hiring competition is fierce for operators. Oftentimes, there may be hundreds, if not thousands, of job openings in one geographic area alone. "This opposite supply and demand curve has made it critical for HR teams to look beyond traditional hiring tactics and job boards when it comes to fulfilling exact roles in each brand location," says QSR.
Here's where technology, especially social media, can work to your advantage. In the same way that social media can help to attract local customers, it can be leveraged to find ideal local job candidates. QSR reports that as much as 84% of recruiters use social media to find qualified employees, making social media an invaluable tool for targeting and reaching local recruits.
Related: Case Study: Why Localized Social Media Matters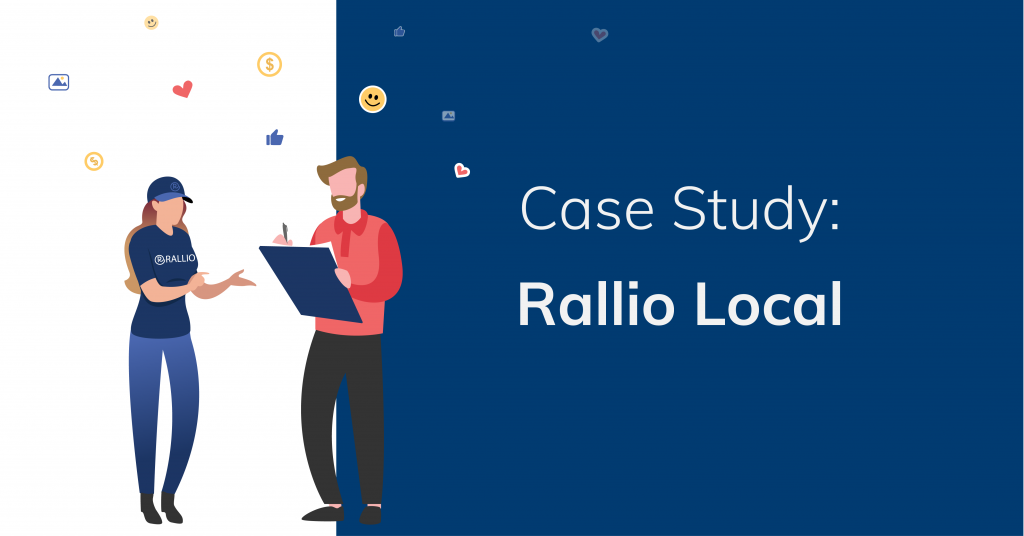 Hype Up Employee Culture With Local Content
If you want to attract top talent, your social media pages should be filled with posts that illustrate your company culture. Photos and videos of team members who actually look like they enjoy working for you are essential. These real-life, authentic posts allow you to:
Convey the type of work environment that new employees can expect. Are you all about team celebrations? Bringing pets to work? Hosting Halloween costume and pumpkin-carving contests? Providing free snacks and drinks? Whatever makes your company special should be captured on film and plastered all over your social media profiles.

Generate social proof that not only makes your company look like a fun place to work, but also a great place for customers to spend their money. People want to do business with (and work for) companies that care about their employees more than they care about profits.

Build your follower count and engagement. People are more likely to engage with photos and videos that feature real people, places and things rather than generic stock imagery.
Local content is one of the most crucial elements of an employee recruiting strategy. The more often you post this content, the more authentic and inviting you become, and the more you solidify your brand vision in the eyes of job candidates.
Boost Your Top-Performing Posts
Getting hyper-local content posted on your pages is just one part of attracting top talent. In order for people to see your posts, it's important to boost top-performing content, including those that promote company culture.
Although boosted posts do not offer the same level of customization as Facebook ads created in Ads Manager, they still help to increase visibility, engagement and follower count. To understand the difference between boosted posts and Facebook ads, read this article.
Boosting a post is as simple as choosing a piece of hyper-local content, clicking the boost button, and then choosing your budget and audience. One strategy we've seen work well recruiting-wise is creating job posts for specific roles from a location's page and then boosting the post.
As you select your target audience, you can target candidates for specific roles near the location. These candidates will then see open roles while getting a feel for your work environment. Here are a few examples of campaigns we've run:
One residential cleaning franchisee reached nearly 8,000 people and had over 360 engagements on a boosted post that included a link to apply for a housecleaner position.

A dog grooming franchisee reached over 2,500 people and had over 380 engagements on a boosted post seeking experienced groomers.

A cargo and freight company reached nearly 1,200 people and had 47 post clicks on a boosted post seeking logistics coordinators and sales representatives.

A damage restoration company franchisee reached 1,840 people and had 164 engagements on a boosted post seeking new hires for several positions. The same franchisee has run multiple recruiting campaigns with success.
Related: Boosted Posts Vs. Facebook Ads: How It Works and Why You Should Advertise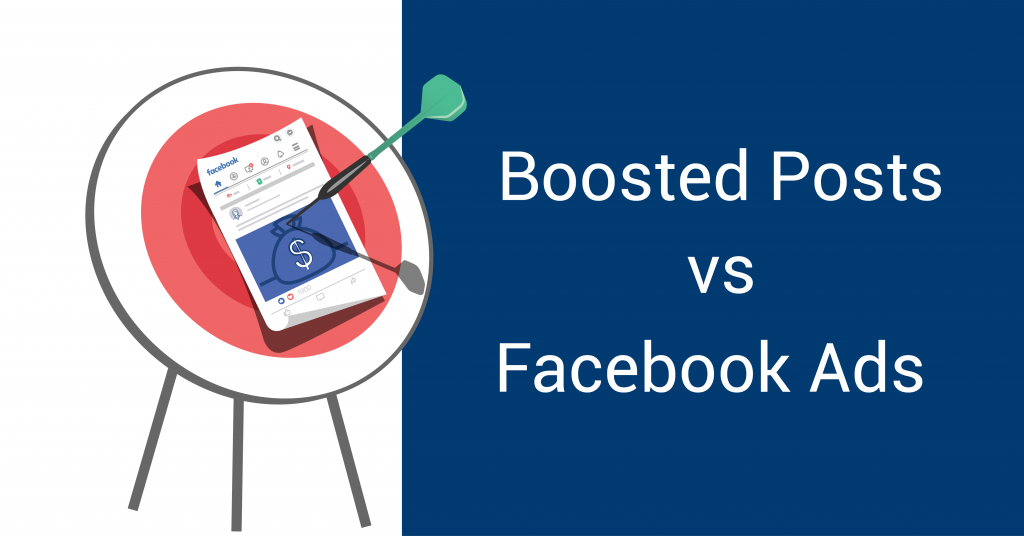 Be Responsive
As you're boosting posts, you're likely to get more engagement, including comments, likes, shares, messages and reviews. Be responsive to every engagement, and reply to your messages and feedback promptly.
With job applicants, be sure to acknowledge their application and get back to promising candidates within 24 hours if possible. In this current climate, you don't want to leave people hanging or they might move on.
You can also use Facebook's built-in Messenger tools to automate responses to FAQ and even pre-screen candidates with important questions.
Turn Employees Into Advocates
At the end of the day, it's up to you as the business owner to set the tone for your work environment and company culture. Lead by example, and reward your employees for a job well-done. A little recognition and occasional incentives go a long way toward employee retention and loyalty. In turn, your employees will be more likely to champion your brand on social media. Here are some ways to encourage employee advocacy:
Feature your employees on social media to tell their stories and highlight their achievements, interests and hobbies. Recognize them as the rockstars that they are.

Reward your employees. They are choosing to spend a majority of their time working for you. Celebrate their successes in any way you can, whether that means higher wages, promotions, recognition for employees of the month, incentives such as gift cards or special outings, or other benefits (McDonald's franchisees are offering higher hourly wages, paid time off, backup child care and tuition payments,

reports CNBC

).

Use social media to brag about your employees and mention any examples of how they are taking advantage of special benefits. Do you offer paid time off for volunteering, for instance? Ask employees to take photos when they volunteer and post them on social media (or send to you for posting; our mobile app helps with this process. More on that below.).

Roll up your sleeves and stand proudly alongside your employees. Nothing boosts morale more than seeing the boss willing to get in the trenches and support their team — especially when you're short-staffed. Consider the example of

Raising Cane's

, where 50% of the corporate team is showing up to work inside short-handed stores and recruit talent amid the labor shortage — proving that nobody is above being a fry cook or a cashier.
How Rallio Can Help With Recruiting
Recruiting and retaining employees can sound like a monumental task, especially when you're busy running your business and navigating staff shortages. However, Rallio has several tools available to streamline the process and manage some of the heavy lifting.
Here's how Rallio can help:
Rallio Dashboard —

Our all-in-one dashboard and mobile app put all your social profiles in one place for easy scheduling, time savings, analytics, and leaderboard stats across locations and employee logins. Pull everything into one central location instead of having to log in to multiple platforms.

Rallio Local —

Our Local division automates the process of getting content on your pages, adding captions, boosting content for more visibility, and responding to comments, messages and online reviews (both positive and negative).

Rallio Activate —

Our employee advocacy tools allow you to activate employees as brand ambassadors. They get limited employee logins to our mobile app so they can upload photos and post about your brand. You can even reward top performers and see leaderboard stats.

Revv —

Our reputation accelerator can tie in directly to your POS system and help you get more positive reviews. We'll send a simple survey via text to customers after a purchase so they can leave a review or get help with any customer service issues. The more positive public reviews you have, the more you become an employer of choice for people checking out your brand before they apply for a job.
In the same way our technologies help businesses increase their brand awareness, leads and sales, they can help you with recruiting the best employees. Contact us at sales@rallio.com or visit rallio.com for help finding the right recruiting solutions for your needs.
Related: Mini Case Studies: 3 Powerful Ways Our Technology Boosts Brand Reputation