12 Ways to Grow Your Social Media Pages
Around the world, over 4.26 billion people were using social media worldwide as of 2021. That number is projected to increase to nearly 6 billion by 2027. It's safe to say that if you're hoping to capture the attention of some of those users, you'll need a solid social media marketing strategy in place. The good news is that even if your page is brand-new, there are many ways to attract the attention of your target audience and build your following month-over-month growth. In the following article, we offer 10 simple ways to grow your social media pages that will help you achieve steady growth. Let's dive in!
1. Post Engaging Content
One of the most critical steps in growing a social media page is to post the types of content that people want to see. If you're not sure what qualifies as engaging content, start by simply posting photos of your team members and customers (with permission). Tell your followers a little about the people and processes behind your brand to give them a peek behind the scenes. Videos are also extremely popular on social media, as many people prefer to consume content through this medium. How-to videos, tutorials, and educational tips related to your product or service are a great place to start.
2. Use
Hashtags
Hashtags consist of words or phrases with a hash sign (#) and are designed to highlight topics of interest and promote conversations. While hashtags are more widely used on Instagram and Twitter, you can also use them sparingly on Facebook and LinkedIn. To find hashtags you can use, try searching social platforms for a few related words and phrases. You can group together several hashtags and save them as a separate note on your computer or phone to use them over and over again. Also, you can add hashtags to your caption itself or add them as a comment on your post to keep your caption cleaner-looking.
3. Post on a Consistent Schedule
Social media isn't a "set it and forget it" medium (if such a thing exists in the world of marketing). If you want to build a highly engaged audience, grow your social media, and convert more followers into customers, you need to post consistently. While some businesses post daily content, this isn't a necessary step in the beginning as you build your page. Focus on posting about three times a week, and do it well. Great content and captions win over watered down content that's posted just for the sake of posting. Keep an eye on your analytics to track the days and times when your audience is the most engaged, and stick to that posting schedule as closely as possible. Rallio's dashboard makes it easy because you can schedule all your content in advance and monitor and manage your engagements with a single log-in.
4. Cross-Promote on Other Channels
As much as you use social media to promote your website, you should also be using those channels to promote your social pages. For example, if you publish a blog or send out weekly emails, include calls to action to follow you on social media. You can also include links to your social pages through icons on your website's header or footer as well as in email communications. This way, even if someone doesn't come across your page on social channels, they will be more likely to discover you through other means.
Related: 12 Days of Local Content Ideas to Boost Your Following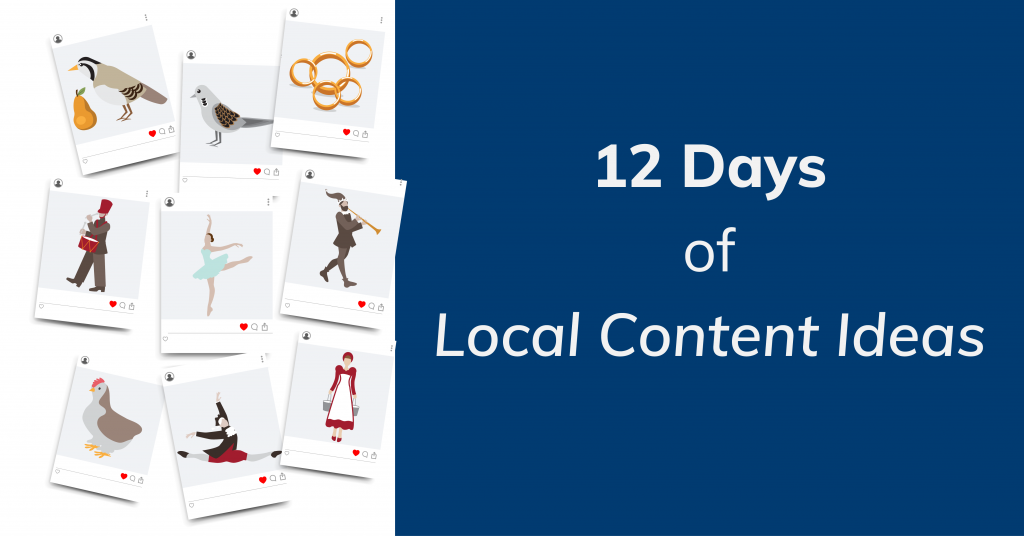 5. Host Contests
Contests and giveaways are a great way to get people interested in your content and encourage them to follow your brand. People who didn't follow you before will be more willing to do so if they know there's a possibility of winning something.
Consider the many benefits of holding a contest when you're trying to grow your social media:
Page growth.

Contests can help you gain new followers, which means more likes, comments, and shares. 

More reach.

Comments, likes, and shares can help to boost your reach on social media.

Engagement. The more reach you have, the more likely it is that people will engage with your content and help grow your following exponentially. It's one big, happy cycle.
6. Include Calls to Action
Calls to action (CTAs) can help you boost your follower count and conversions as people engage with your content. A CTA is any type of invitation that encourages users to take some form of action. It might be a button, a link, or a prompt to leave a comment under the post. CTAs should be used strategically in every piece of content you publish, whether it's an article, a video, or an image. They can help boost engagement and conversions by encouraging users to click through and take the next step toward becoming customers or followers.

7. Host Livestreams
Today's social platforms make it easier than ever to connect directly with your audience in real-time and grow your social media pages. With livestreaming, you have the ability to go live with your audience to answer questions, discuss a new product launch, feature special guests, and otherwise talk to your followers just like you would your friends. It's real, unscripted engagement that creates a community around your brand and allows viewers to interact with each other as well as the brand. Plus, your followers get notified when you're going live, mixing in the urgency factor to get them to open their app and tune in.
Grow Your Social Media Today
When you focus on authentic, engaging content that's posted consistently, it makes it that much easier to build your social media pages. And while it takes time to achieve steady growth, if you are persistent and follow or tips above, you should be able to grow gradually over time. Even if you have just a handful of followers now, just stay committed to your goals, and you will be successful. To learn how Rallio can help you with your social media marketing and management needs from one easy-to-use dashboard, get in touch at rallio.com.