The Easiest Social Media Audit You'll Ever Run [FREE TEMPLATE]
Social media is a great way for businesses to connect with their customers and build relationships, but it can also be a huge time-suck if you don't know what you are doing.
In this post, we will show you how to run an easy social media audit that will help you identify opportunities for improvement in your social media presence.
How to Run Your Social Media Audit
Social media marketing is one of the most effective ways to reach potential customers and increase brand awareness. However, it can be difficult to determine whether social media efforts are actually paying off. To help businesses better track their performance, we've put together a free template that makes it easy to conduct a basic social media audit. Simply fill in the blanks and you'll know exactly where your money is being spent.
The template includes sections such as:
Audience demographics
Content strategy
Engagement metrics
Keywords
Performance tracking
What Exactly Is a Social Media Audit?
A social media audit helps you assess how well you are doing on Facebook, Instagram, Twitter, LinkedIn, YouTube, Pinterest, Snapchat, TikTok, and other channels. It consists of several different steps that you follow to evaluate the effectiveness of each channel. You'll find out what works best for your audience, where there are gaps in coverage, and whether the channels are being used effectively.
Audit Sheets
The first step is to collect data about your current performance on each channel. This includes information such as impressions, engagements, reach, and demographic data.
Next, you'll want to review your brand presence across each channel. This involves looking at the type of posts they're sharing, the types of images they're posting, and how many people are following them on each channel.
Finally, you'll analyze the overall health of the channels. In particular, you'll look at the number of likes, comments, shares, and retweets. You'll also check to see if the channels are optimized for mobile devices.
You'll use this information to make recommendations for improvement. For example, you might suggest that your client post more videos, add more images, and increase their follower count.
If you're interested in learning more about how we conduct audits, please contact us here. We'd love to chat with you about our process.
Related: Spring Clean Your Social Media in 4 Easy Steps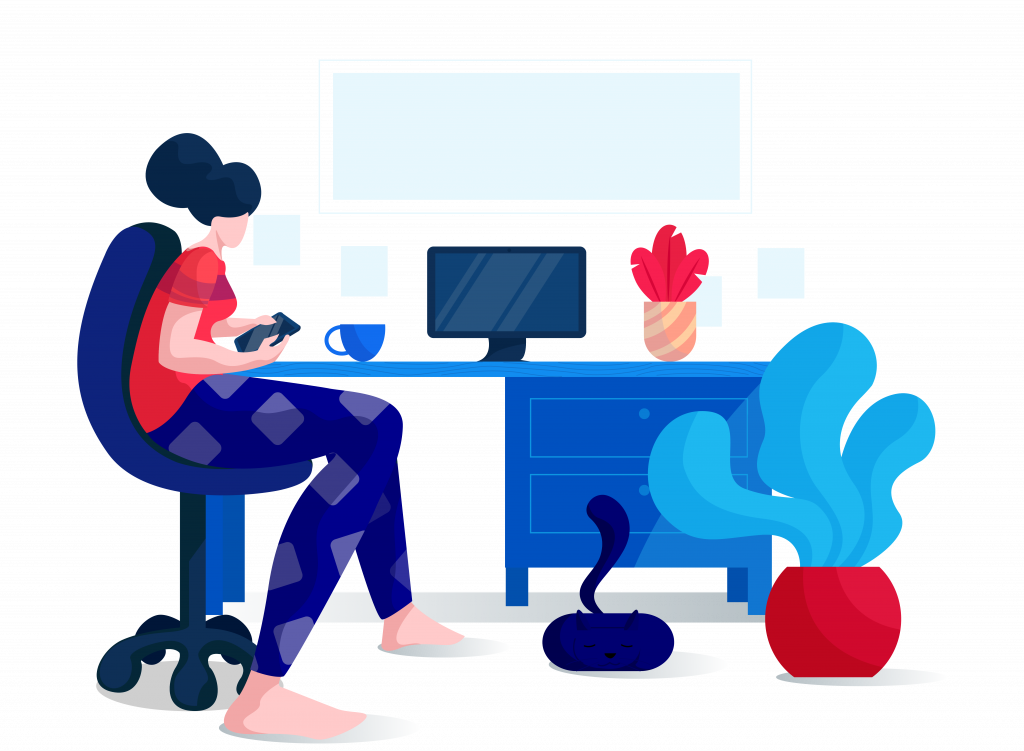 Perform a Social Media Audit in 7 Simple Steps
Social media marketing is a great tool for businesses looking to improve their digital presence. However, it takes some work to make sure you are getting the most out of your efforts. Below, we show you how to perform a basic social media audit in seven simple steps.
Step 1: Set Up Your Spreadsheet
The first step is to set up a spreadsheet that tracks your social media activity. This could include things like follower count, likes/dislikes, comments, and shares.
To do this, launch a spreadsheet using Excel or Google Sheets. Add columns for each type of social network you use, such as Facebook, Twitter, Instagram, and so on. Then, start adding rows where you will detail what happened on each day.
If you want to keep track of your performance over time, you can add another row every month. Once you have added your columns, you can start entering information into the cells.
Step 2: Assess Your Branding
If you've been running your social media campaigns without much thought, it's probably time to sit down and think about how you can improve your overall online image. This includes your personal brand, your professional brand, and your offline brand.
Look over your profiles to identify opportunities for improvement. For example, review your LinkedIn profile and make sure it reflects who you really are. Take a look at your Facebook and Instagram profiles to make sure they still align with your brand. Scroll through previous posts; if there are any that no longer fit into your current marketing strategy, consider deleting or archiving them.
Take a look at your settings, too, and make sure that you're following the guidelines of each network. Complete your bio and profile in full with your contact information, website, phone number, and other important details.
Finally, make sure that you're keeping your profiles updated. Be sure to add relevant images and videos to your posts. If you haven't added any new photos or videos to your profiles in quite some time, now is definitely the time to start adding some new material.
Step 3: Identify Your Top-Performing Social Media Content
Social media marketing is one of the most effective ways to connect with potential customers. But it takes time and effort to build up a following, especially if you are just starting out. One way to keep growing your audience is by finding out what works and what doesn't work on social media.
With over 2 billion active monthly users, Facebook alone offers a wealth of insight into how people interact online. By looking at your top posts, you can find out what content performs best. In addition, you can look at similar posts and compare them to determine what content performs better. You can even use analytics tools to create custom reports and keep track of your progress over time.
Step 4: Evaluate Each Channel's Performance
The most important question to ask yourself is "What am I trying to achieve?" If you're looking to increase brand awareness, then Facebook is probably the best place to start. If you want to generate B2B leads, LinkedIn might be a good fit. You'll also want to consider how much budget you have to spend on social media marketing.
If you don't know where to begin, here are some questions to help you figure out where your audience spends their time online and where you can improve your efforts:
What platforms do my customers use?
How many people follow me?
Which networks send the most traffic to my site?
Where do my customers prefer to communicate with me?
Do my customers like to talk about products or brands?
Step 5: Understand Your Audience on Each Platform
Demographics help you understand where your audience is coming from and what they care about. You can use this information to build better marketing strategies, campaigns, and even advertising. It will also help you make decisions about where to spend your money. Follow these tips:
Find out which types of audiences you're attracting and where they come from. This lets you decide whether you want to focus on one platform over another.
Make sure you know where to post your content on each platform. You don't want to miss out on potential traffic.
Keep track of how many people are talking about you online. This gives you insight into how much exposure you've received and how successful your efforts have been.
Step 6: Refresh Your Social Media Content on All Platforms
If you're not posting consistently on the social media platforms where you have a presence, it will be difficult to engage and grow your audience. Keep in mind, you don't always need to post something every day, but try to post at least a few times per week. Don't worry too much about posting "perfectly." Just make sure your content is relevant and engaging.
You should also take advantage of all the different features that each network has to offer. For example, Instagram and Facebook allow you to post Stories and go live in order to engage with your audience in different ways.
The key is consistency. One of the easiest ways to stay consistent is by creating a content calendar and using a platform like Rallio to schedule your content in advance. This way, you can simply focus on engaging with your audience and responding to their comments, questions, and reviews — all from one dashboard that you can access on our mobile app.
Step 7: Update Your Social Media Marketing Strategy Regularly
Social media platforms like Facebook, Twitter, and Instagram are great tools for businesses to connect with customers and prospects. But it takes constant effort to keep things running smoothly.
Also, each platform updates its algorithm from time to time, so what worked yesterday won't necessarily work today. Staying on top of the trends ensures you never fall off the radar on social media.
While you don't need to assess your performance every day, take stock of your current performance on each platform at least monthly. Which ones are delivering the most value? Think about how you can capitalize on your success from month to month and continue getting the most from each platform. Annually, look at the trends throughout the year so you can start each new year with the knowledge and tools you need to find continued success.
Ready to Conduct Your Social Media Audit?
Social media audits help you identify areas that need improvement, find out what people like about your brand, and uncover ways to increase engagement. You can use this information to measure success, evaluate campaigns, and make strategic decisions.
For more help getting the most out of your social media marketing strategy and improving your results, contact us at Rallio.